Jaguar bets on electric car appetite in SA with R1.7m I-PACE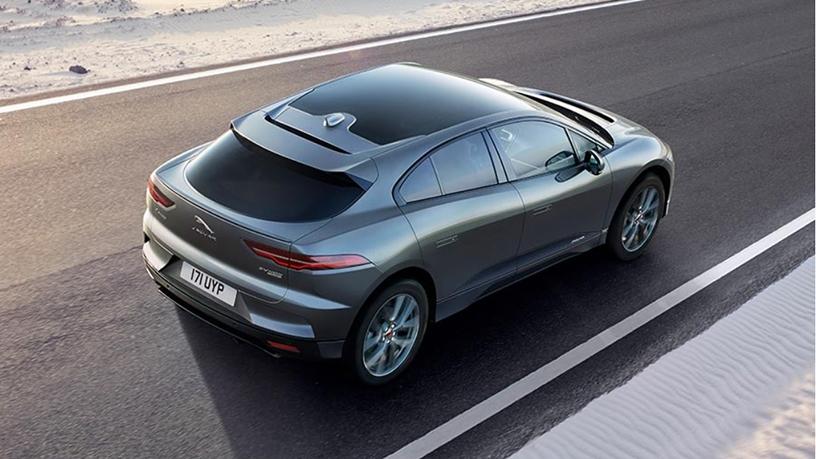 Luxury motoring company Jaguar has revealed pricing for the upcoming all-electric I-PACE in South Africa. There will be three models, with prices starting at R1 687 200.
Jaguar is the third vehicle manufacturer to bring an all-electric car to the South African market; the Nissan Leaf and BMW i3 have been around for a number of years.
The Jaguar I-PACE SUV will be available in three trim grades, including S (R1 687 200), SE (R1 745 400) and HSE (R1 820 900).
Besides aesthetic variations, the main differences between the models will come down to 'driver assist' features. All cars will make parking the vehicle easier for the driver, with cameras that monitor rear traffic and parking assistance.
The SE and HSE models will come with adaptive cruise control, high-speed emergency braking and blind spot assist. The HSE model gets all this plus steering assist and a 360-degree surround camera.
"All variants come with identical powertrains comprising a 90kWh battery positioned in the floor for a low centre of gravity, and two axle-mounted synchronous electric motors paired with concentric single speed transmissions," the company says in a statement.
"Its 294kW/696Nm peak power is enough to launch the all-wheel drive SUV from 0-100km/h in 4.8 seconds, and a single full charge provides a range of up to 470km on the WLTP cycle; more than enough to cover the average weekly commute of 300km."
The Nissan Leaf has a 135km range on a 100% charge and the BMW i3 has a similar range.
Jaguar says pricing for home charging stations, which will allow for faster charging, will be announced closer to time of launch in early 2019. However, a charging cable that will be compatible with normal wall sockets will come as standard equipment with the new car.
Electrifying the way
Electric cars are feasible if the driver's daily commute does not exceed the range of a single charge, because then they can charge their vehicle at home every night. Going on a road trip, where the motorist would need to drive further than the range allows, would prove tricky.
To solve this problem, in September, Jaguar announced it would roll out 82 new public charging stations in the country's major hubs and along frequently-travelled holiday routes.
The company's Jaguar Powerway will see 22 charging stations along the N3 between Gauteng and Durban, and the N1 between Gauteng and Cape Town. Cape Town will also be connected to the Garden Route, with a series of charging stations along the N2 all the way to East London.
In partnership with electric vehicle charging authority GridCars, Jaguar hopes to complete the R30 million infrastructure investment by the time the first I-PACE hits the streets.
A charging station will also be installed at every Jaguar Land Rover retailer in SA, as well as at various points of convenience, such as shopping centres, in Johannesburg, Pretoria, Durban, Cape Town, Port Elizabeth, East London and Bloemfontein.
"The majority of charging stations on the public network will be 60kWh fast chargers, meaning 100km of range will take around 20 minutes for Jaguar I-PACE owners. A charge from 0 to 80% will take around 72 minutes," notes the company.
Jaguar says every charging station will also be equipped with a 22kWh AC fast charger to accommodate plug-in hybrid vehicles (PHEV).
Charging up on electricity will not be free. Jaguar says drivers of electric cars will use an RFID card to activate the charging station and manage electricity billing to the card.
Any electric car owner can make use of the station but rates will be discounted by 25% for all Jaguar Land Rover electric or PHEV owners.
"Like petrol, the price of electricity fluctuates, but for now the rate for 1kWh on the card will be between R3 and R3.50, depending where in SA it's redeemed. With a 90kWh battery, a full recharge in an I-PACE will cost between R270 and R315."