Preparing for DebiCheck - a user overview
Ken Vermaak, Manager - Compliance & Billing.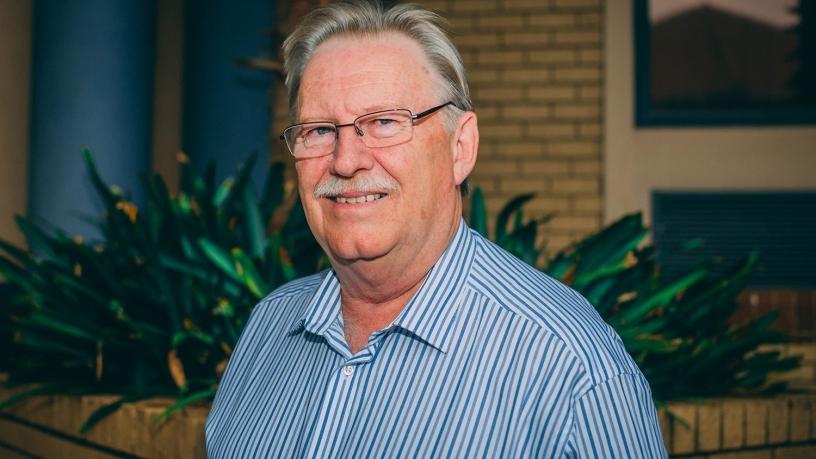 Over the last couple of months, the new debit order process called DebiCheck has been receiving a lot of media attention. As someone who collects funds owed via debit orders, AKA, a user, you may have seen these articles and wondered how this will affect you and your business. What is it all about and how should you prepare for it?
DebiCheck is the name given to a new payer authorisation process, allowing debit orders to be processed early in the morning, says Ken Vermaak, Manager - Compliance & Billing at NuPay.
These debit orders will be different from the NAEDO debit orders we know today in that the payer will be required to authorise the creation of a mandate record with the payer's bank before a user can present the debit order for payment. (Payer being the person you want to collect from.)
Sounds complicated? Yes and no.
Yes - DebiCheck will add a new step in your sales process; and
No - NuPay will make it as easy as possible to continue with business as usual.
Here are some of the details:
You will be able to choose if you want to process your debit orders as traditional EFT debit orders, or if you want to make use of DebiCheck debit orders in the future.
It is also important to keep in mind that, at some point in the next year or two, the EDO debit orders as we know them today will be phased out. Not to worry, though, if you have debit orders that still have a long period to run, as there is a migration plan being developed to register these long-term debit orders into the DebiCheck register. More on this later.
So, what is different?
Current AEDO users will have the least amount of change to contend with - the transactions you load via the NuPay terminal will be authorised by the payer when he/she enters his/her PIN. NuPay will then send the details to the payer's bank to register the mandate details.
If you are a current NAEDO user, the single biggest change which you should prepare for is that your sales process will have to be adjusted to incorporate an authorisation process. This process will require the submission of your intended debit order details through NuPay to the banks so that the payer's bank can go through a process where they check with the payer if he/she agrees with the details provided by you. This process will also allow the bank to verify with the payer if he/she gives his/her authorisation for the bank to allow the debit orders to be processed in the future.
This authorisation process could be in the form of a message on his/her cellphone which he/she needs to "okay" - it could be a message to access his/her cellphone or online banking to authorise the mandate, or he/she could even access the authorisation process on the nearest ATM. We will let you know which banks will use which channel for their authorisation process.
Once the payer authorises his/her mandate details, you will be notified and your sales process can proceed.
This authorisation process only needs to be done once for each new contract or agreement you enter into with a payer - no need to re-authorise each future instalment, unless you want to change the terms.
AEDO customers will still use the NuPay terminal on which to dip or swipe the payer's card, and once the payer enters his/her PIN, your DebiCheck debit order will be pre-authorised and then loaded into the bank's mandate database.
Yes, DebiCheck will be a bit more difficult to manage in that you will have to be more accurate with your debit dates. Two reasons for this - maximum tracking days will be 10 days and, under certain circumstances, the payer will be able to dispute the debit order and have the funds reversed. More about this under disputability.
And - no - DebiCheck will not be difficult if you process through NuPay.
NuPay will make the transition from EDO to DebiCheck as easy as possible.
You will continue to load your debit order details through the Web site, through Bulk Files, via a connected solution or by using the NuPay terminal. Please be advised that we will require a few additional bits of information. Some will be new inputs and some will be default values you can choose.
For ex-NAEDO users, the finalisation of your sales process will take a bit longer because you will have to wait for confirmation of the payer's authorisation of the mandate.
Migration
If you have loaded long-term debit orders onto the NuPay platforms (NAEDO or AEDO) and these debit orders must still be collected after EDO is eventually phased out, there will be a process whereby these debit orders can be migrated to DebiCheck so they can be processed early in the morning.
The NAEDO transactions will be migrated into DebiCheck and will not require authorisation by the payer. This means these transactions will still be disputable by the payer.
AEDO transactions will be loaded into DebiCheck as pre-authorised debit orders and will be treated as DebiCheck transactions.
If you want to make a change to the mandate and the change requires re-authorisation, the mandate will become a proper DebiCheck mandate.
Disputability
The dispute rules for DebiCheck will be very different from NAEDO and EFT. It will work as follows:
If you process your debit order exactly in line with the date and value you've loaded when you created the mandate register record, the payer will not be able to dispute and reverse the payment. This is because the payment will match the authorisation given to the bank by the payer originally. (Migrated NAEDOs have different dispute rules.)
In some cases, you may be allowed to present the debit order on an earlier date than the date agreed with the payer - for instance, when their pay day falls on a weekend. In this instance, the payer could choose to dispute the transaction based on a date difference and the bank will reverse the funds.
For certain types of mandates, you will be able to process an amount that is different from the mandated amount - in this instance, the payer could also dispute on amount difference and have the funds reversed.
Disputes will only be allowed on date and amount - for any other dispute reason, the payer will be referred to the user. The payer will also be able to lodge a fraud complaint in severe cases.
However, if you always present the transaction in line with the mandate authorised by the payer, your collection will not be reversed.
When will DebiCheck be available?
All industry players - banks, BankServ, system operators and some users are currently in a pilot phase, testing DebiCheck. Progress is slow and complex and there are SARB deadline dates by which everything should work.
The interbank and in-house processes are so new and different from traditional processes that the industry is finding it difficult to meet implementation deadlines. Many users are still unaware of how DebiCheck will impact their back-end and admin systems and are awaiting final specifications from their banks or system operators.
NuPay has taken the view that we will shoulder the burden of change on ourselves and will make the transition to DebiCheck as smooth as possible for our users.
What is next?
We will be distributing information pieces to our users in the coming weeks and months, where we will highlight the features of DebiCheck and the phase-in schedule of the DebiCheck implementation process. We will manage the implementation with minimal or no disruption to our users or their businesses.
We work for you and will help you collect with confidence.