Bitcoin still in hype cycle: FNB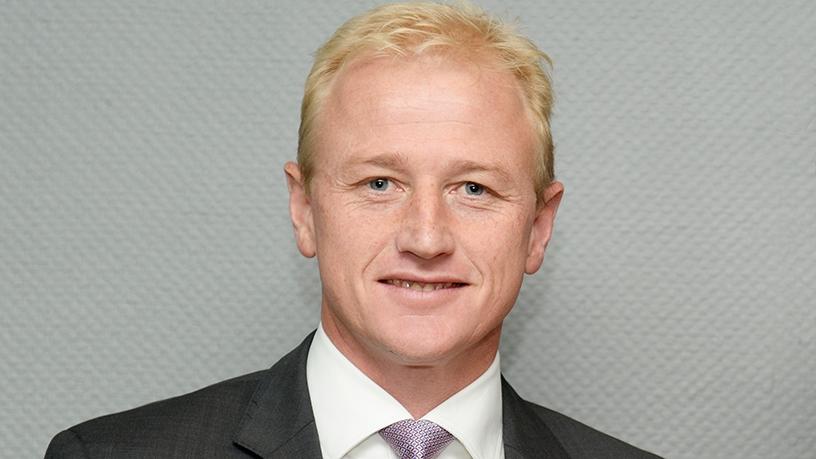 First National Bank (FNB) CEO Jacques Celliers believes Bitcoin is still in a "hype cycle", but that's not to say the bank is not investigating the possibilities of the crypto-currency and blockchain technology in general.
"With tech innovation, you could keep yourself busy on things that don't matter and you could prove a fad or join a hype cycle. I think Bitcoin is one of those, for example. It's in a bit of a hype cycle at the moment," he told ITWeb in an interview.
"From a broader customer base perspective, other than a few speculative investors, there is no real meaningful disruption that we think is necessary at this stage. But, we are investing into some of the components and we are playing with it; however, if you ask me where we put all of our resources, no, we didn't put it [in bitcoin]."
He says in SA, there is "a bit of emotion and enthusiasm on the expectative value of it", but he doesn't see any real mainstream demand yet. FNB is, however, not opposed to digital currencies, and when eBucks launched almost 18 years ago, FNB's parent company FirstRand Bank said it was "the world's first bank-backed e-currency".
"We started eBucks in 2000, so we had all of our strategy debates around digital currencies and e-currencies then, so we are very comfortable with what the components are that it solves. Look, [Bitcoin] has to get past the hype cycle, it has to get past the stage of the early adopters who are just about 'check how cool this is' to meaningful use cases, where things really gain momentum."
On the other hand, Celliers believes Blockchain technology is "very exciting".
"We have done our proof of concept, we understand what it is and what it isn't, but it needs a use case of adoption in one or two of the industries to facilitate its next leg, and that will require intra-operability and industry-wide participation and cross-country participation. There is a bit of a journey still before that could be [adopted]. But, like all new technologies, we have a proper understanding of blockchain, we have a keen eye on it, we look at it and fiddle a bit, but there is no major use case that we are implementing right now," he says.
Digital domination
"We have been on the digital journey now for now 15 years and I think the bottom line is that the central gravity of our organisation [is digital]," he says. He adds that 2 500 developers work for the bank and fintech is still a key area of investment and growth for FNB.
"Where we chose to put our money over the last few years was in doing the fintech stuff that we needed to do. So we 'fintech-ed' insurance, we 'fintech-ed' telco and now we are 'fintech-ing' the wealth and investment space.
"Another element of fintech is improving how people experience our products. So, for example, one of the big things last year that we took live was the ability to manage fraudulent debit orders on digital channels. You can keep your IT guys busy doing Twitter banking or you can ask them to develop a nice feature to make a meaningful impact in people's lives," he says, in a clear dig at rival Absa's ChatBanking innovation
Celliers says the bank has been using machine learning and elements of artificial intelligence for a long time already, and more innovations are sure to come.
"There is no technology play out there that we are not working on. It is just a question of deciding: 'Is it a fad? Is it hype? Are we implementing it or not?'"
FirstRand's interim results for the six months ended 31 December 2017 show FNB's overall profit before tax was up 11% to R10.4 billion, and customer numbers grew to over 7.8 million. The group's digital platforms were also doing well, with the banking app's usage growing by 66% year on year.
Celliers says the three most used platforms on the bank are the USSD platform, online banking and the banking app. He says between the three platforms, the bank has over 100 million logins per month.
Transaction volumes over the six months in mobile banking were up 3%, while Internet banking volumes actually declined by 1%.
"We are still investing heavily into the online platform; we are expanding features, adding more richness, especially in the more commercial and corporate client sets where you have lots of accounts on a profile, lots of salaries to pay. In that situation, the app experience is not quite there yet for us to say it's going to take over yet.
"When we look at the different types of digital interfaces, we don't design things with any competition, we design them in harmony. So on our digital platforms, we don't mind how people interface with them. With the app, the messaging mechanism within it is becoming very powerful, because online is still restricted to when you are at your desk."
He says another fintech innovation from the bank was its Nav>> platform, a section within the FNB banking app, initially launched back in 2016, which has now evolved into Nav>> Home and Nav>> Car.
"We have between 250 000 and 300 000 cars in our 'garage' now on Nav>> Car. About 800 000 people have valued their properties on Nav>> Home. Now, every one of those interactions allows us to have line of sight on whether people are trying to buy or sell, and it gives us line of sight to potentially help people facilitate those trades or look for stuff. So, all of a sudden, we have become the biggest peer-to-peer platform in the market and the potential of these things is massive," he adds.
The bank's insurance activities have also seen good growth, with the policy numbers now well over 3 million. The bank's telco play, FNB Connect, now has over 600 000 active users, up from 520 000 at the end of June 2017.