Facebook hit again
About 50 million Facebook accounts may have been affected by a new security breach.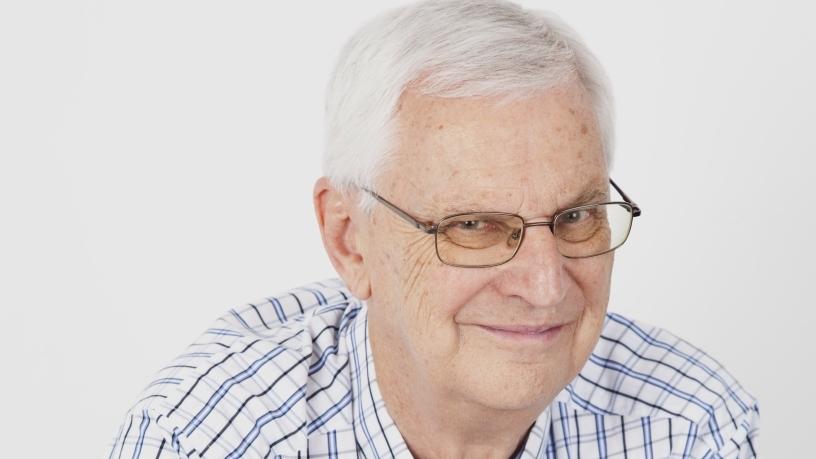 Another major Facebook cyber attack, the acquisition of Pandora Media and Qualcomm's continuing battle against Apple dominated the international ICT market last week.
At home, it was very quiet.
Key local news
* Mixed interim numbers from 4Sight Holdings, with revenue up 61.7% but profit down 60.7%.
* Good year-end figures from Jasco, with revenue up 10.2% and profit up 63.4%.
* Satisfactory year-end figures from Cognition Holdings, with revenue up 25.5% and profit up 5.5%.
* Positive trading updates from Altron and Telemasters.
* Seacom acquired SAI, an SME-focused, KwaZulu-Natal-based Internet service provider.
Key African news
* The South Atlantic Cable System is now on-stream and open for commercial traffic.
* The appointment of Hendrik Kasteel as CEO of MTN Cameroon.
* The departure of Saim Yaksan, interim CEO of MTN Cameroon.
Key international news
* Brooks Automation acquired GENEWIZ Group, a leading global genomics service provider.
* Boxlight bought EOSEDU, a consulting and professional development company.
* Singapore-based customer service solutions company Everise Holdings purchased a majority stake in Malaysia-based artificial intelligence start-up Hyperlab.
* Fiserv acquired the debit card processing, ATM Managed Services and MoneyPass surcharge free network of Elan Financial Services, a unit of US Bancorp.
* Flipkart acquired an Israel-based analytics start-up called Upstream Commerce.
* Global Payments bought Sicom Systems, a provider of enterprise, cloud-based software as a service solutions and other technologies to quick service and fast casual restaurants, as well as food service management providers.
* L3 Technologies purchased ASV Global, a leading unmanned surface vessel and autonomous vessel control systems company.
* Sensata Technologies acquired privately held GIGAVAC, a leading provider of solutions that enable electrification in demanding environments. The deal was worth $233 million.
* Satellite radio company SiriusXM bought Pandora, a streaming service provider, for $3.5 billion.
* Software AG purchased Built.io, a US-based market leading iPaaS company.
* Vonage acquired privately held cloud contact centre specialist NewVoiceMedia for $359 million.
* The Belgian defence ministry will sue Google for not complying with its requests to blur satellite images of sensitive military sites.
* Qualcomm has alleged Apple stole its trade secrets and gave them to Intel, with the goal of improving Intel's chips so Apple could replace Qualcomm's chips, the latest move in a drawn-out legal dispute.
* The US SEC filed a lawsuit against Elon Musk, CEO of Tesla, for fraud, and sought to remove him from his role in charge of the electric car company. Tesla and Elon Musk have since agreed to pay $20 million each to financial regulators, and the billionaire will step down as the company's chairman but remain as chief executive.
* Apple persuaded a Federal Appeals Court to throw out a $234 million damages award in favour of the University of Wisconsin's patent licensing arm for infringing the school's patent on computer processing technology.
* About 50 million Facebook accounts may have been affected by a new security breach suffered by the company.
The Belgian defence ministry will sue Google for not complying with its requests to blur satellite images of sensitive military sites.
* Google is reportedly paying Apple a whopping $9 billion in 2018 to remain the default search engine for iPhone's Safari browser on iOS.
* T-Mobile US is renaming its prepaid brand to Metro by T-Mobile.
* The line-ups of three of the 11 groups that make up the benchmark S&P 500 index have been shuffled. Twenty companies in the index, including famous names like Facebook, Alphabet and Netflix, will find a new home. The most notable change will occur with the telecommunications group, currently the smallest piece of the market. It is reinvented as communication services and grows from three to 19 companies, adding some key names from the technology and consumer discretionary sectors.
* Good quarterly numbers from Accenture.
* Satisfactory quarterly results from Comtech Telecommunications and FactSet Research.
* Mixed quarterly figures from CLPS and IHS Markit, with revenue up but net income down; and from BlackBerry and Progress Software, with revenue down but net income up.
* Quarterly losses from Aehr Test Systems, CalAmp and Jabil Circuit.
* A full-year loss from WANdisco.
* The appointments of Choon Heung Lee as CEO of Jiangsu Changjiang Electronics Technology (JCET); Michael Patsalos-Fox as chairman of Cognizant; and Kamal Shah as CEO of StackRox.
* The resignation of Instagram's co-founders Kevin Systrom and Mike Krieger; and Wang Xinchao, CEO of JCET (stays on as chairman).
* A planned IPO in early 2019 from Slack Technologies, a provider of chat services for businesses.
* An IPO filing from Soltrest, a new company that provides tools to computer users to reduce the risks of accessing public networks/Internet.
* An IPO filing for Nasdaq from Valtech, a next-generation business transformation services provider focused on helping medium and large organisations as they embrace the digital age.
* A very good IPO on Nasdaq by SurveyMonkey.
* A satisfactory IPO on Nasdaq by China-based Viomi Technology.
Research results and predictions
Worldwide:
* According to GlobalData's latest report, "Global Emerging Technology Trends Survey 2018", based on a survey of more than 1 500 companies, cyber security was identified as the most important emerging technology by more than half of all respondents, putting it ahead of areas such as cloud computing, artificial intelligence and the Internet of things.
* Worldwide converged systems market revenue increased 9.9% year-over-year to $3.5 billion during the second quarter of 2018, according to IDC.
* Vendor revenue from sales of infrastructure products (server, enterprise storage, and Ethernet switch) for cloud IT, including public and private cloud, grew 48.4% year-over-year in 2Q18, reaching $15.4 billion, according to IDC. IDC also raised its forecast for total spending (vendor recognised revenue plus channel revenue) on cloud IT infrastructure in 2018 to $62.2 billion, with year-over-year growth of 31.1%.
Stock market changes
* JSE All share index: Down 2.5%
* FTSE100: Up 0.3%
* DAX: Down 1.5%
* NYSE (Dow): Down 1.1%
* S&P 500: Down 0.5%
* Nasdaq: Up 0.7%
* Nikkei225: Up 1%
* Hang Seng: Down 0.6%
* Shanghai: Up 0.9%
Look out for
International:
* Cognizant Technology Solutions buying application developer Softvision for about $550 million to boost its digital business.
South Africa:
* Further developments regarding spectrum allocation.
Final word
Fortune magazine has published its 2018 Most Powerful Women list. Included in the US list, from a technology perspective, are:
* 4: Ginni Rometty, chairman, president and CEO of IBM
* 6: Sheryl Sandberg, COO of Facebook
* 7: Safra Catz, co-CEO of Oracle
* 8: Phebe Novakovic, chairman and CEO of General Dynamics
* 9: Ruth Porat, SVP and CFO, Google, Alphabet
* 10: Susan Wojcicky, CEO, YouTube, Google, Alphabet
* 12: Angela Ahrendts, SVP Retail and Online Stores, Apple
* 20: Amy Hood, EVP and CFO, Microsoft
Included in the international list, from a technology perspective, are:
* 6: Chua Sock Koong, group CEO, Singapore Telecommunications
* 7: Sun Yafang, chairman of Huawei Technologies
* 12: Isabel Ge Mahe, VP and MD, Greater China, Apple
* 15: Maggie Wei Wu, CFO Alibaba
* 25: Jean Liu, president, Didi Chuxing