CA Technologies integrates, offers leading DevOps solutions on SAP Cloud Platform to accelerate development, delivery of SAP applications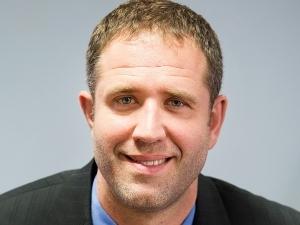 CA Southern Africa has announced that CA Technologies has announced the signing of an OEM agreement with SAP (NYSE: SAP) to integrate and embed services to offer its leading DevOps solutions on SAP Cloud Platform. This combined offering will enable businesses to improve quality and accelerate development and delivery capabilities for SAP solutions and non-SAP applications.
Through this agreement, CA Technologies will extend DevOps capabilities for continuous delivery, continuous testing, service orchestration and application performance management on SAP Cloud Platform, providing customers with a rich catalogue of market-leading DevOps solutions.
"Today's announcement demonstrates the shared commitment between CA Technologies and SAP to help businesses efficiently speed up their application and digital transformation efforts," says Michael Brink, CA Southern Africa, DevOps solution strategist. "We are excited to bring CA's industry-leading DevOps tools to SAP Cloud Platform customers and global system integrators as they implement cloud-based solutions."
CA and SAP have an existing relationship built around the integration of CA's Automation offerings with the SAP Business Suite. This agreement expands on that relationship to bring a broader array of CA DevOps solutions to SAP Cloud Platform.
Leading solutions from CA's DevOps and Agile portfolios will be on display at SAP TechEd, 2-5 October, in Las Vegas, in the CA Technologies booth #530.
Legal notices
SAP and other SAP products and services mentioned herein as well as their respective logos are trademarks or registered trademarks of SAP SE (or an SAP affiliate company) in Germany and other countries. See http://www.sap.com/corporate-en/legal/copyright/index.epx for additional trademark information and notices.
All other product and service names mentioned are the trademarks of their respective companies.
Follow CA Technologies