Expect foldable phones influx next year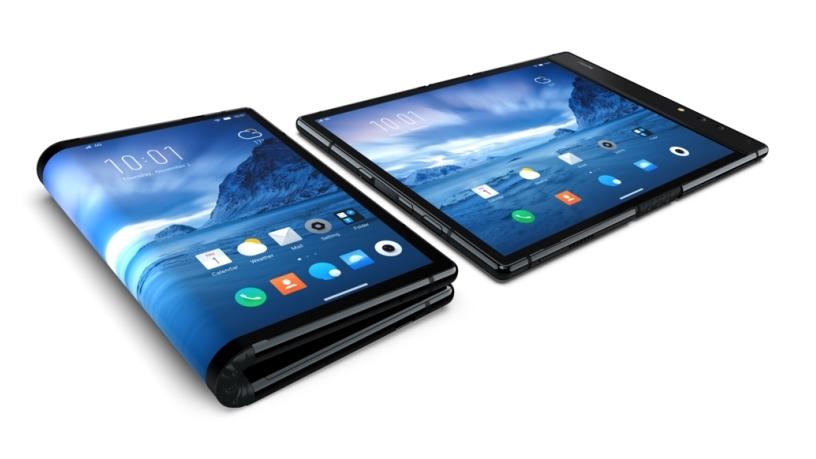 The flip phones of the early 2000s may be making a comeback next year, but instead of a small screen and physical keyboard, the new iteration will have a foldable display that opens up to a screen size similar to that of a small tablet.
There have been teasers from all the large smartphone manufacturers, notably LG and Samsung, that this is something they are working on.
A start-up from China, called Royole, has become the first company to bring a commercial foldable smartphone to market.
The FlexPai has a flexible display that can be folded onto itself from 0- to 180-degrees and can be used either folded or unfolded. Unfolded, the display size is 7.8-inches, with a 4:3 aspect ratio.
The company says the device is meant to combine both a smartphone and tablet, and will be available to purchase from next month. Pre-orders are already open, with prices starting at $1 318 (around R19 000).
World Wide Worx MD Arthur Goldstuck says: "Folding phones are clearly still a gimmick but, more significantly, they represent a major advance in technology that will come into its own as use cases evolve.
"Manufacturers who produce them now are demonstrating technology leadership, and will also be the first with serious applications for foldable screens."
Samsung patented foldable screen technology in 2015 that would allow for a flexible OLED display with a folding mechanism under the display.
Last week, Bloomberg reported that the South Korean electronics company would unveil its first concept foldable phone at its Samsung Developer Conference in San Francisco later this month and that it could go on sale early next year.
In January, LG showed off a prototype of a 65-inch UHD rollable OLED TV display. The company says it was developed so the display could be rolled up and hidden when not in use, allowing for better space utilisation, or easily transporting to a different destination.
This technology is rumoured to be used in a smaller smartphone to be revealed at CES 2019 next year.
This is according to Evan Blass, well known for getting smartphone leaks correct. He tweeted: "I can't speak for Samsung... but I do know that LG plans to unveil a foldable phone at its 2019 CES keynote."