Wakanda forever!
How Black Panther is redefining African leadership.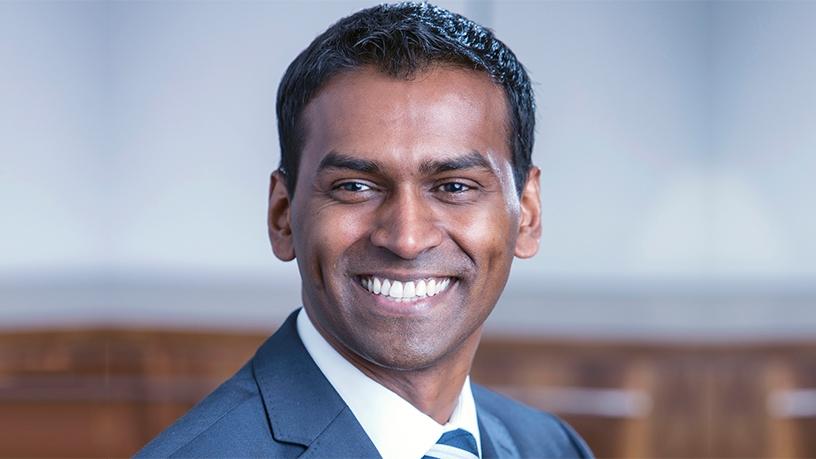 Forget the Silicon Savannah or Silicon Cape. The future of Africa can be found in a place called Wakanda.
Wakanda is, of course, the fictional nation ruled by Africa's own superhero, Black Panther. If you haven't already watched the movie, I urge you to go see it as soon as possible - not only is it visually stunning (and one of my favourite films), it's perhaps the most powerful vision of an Afrocentric tech-driven future ever shown onscreen.
The nation of Wakanda is one that values science and knowledge, has an excellent standard of living, and can solve even the most pressing challenges. And it does this all while being entrenched in African values and culture. It's the kind of society we're aiming for when we talk about the African digital revolution and its potential to transform how we live. No wonder the movie has broken records across the continent.
More than that, the film offers a thought-provoking look into the actions that define us as people and as Africans.
As the new ruler of Wakanda, T'Challa must learn what it means to be a leader in a changing world, and how to account for the shortcomings of his predecessor, King T'Chakka. Most importantly, there's the question that drives the central conflict of the film: How much of an obligation do those with many resources have to help those with few?
Black Panther should be required viewing for anyone seeking to drive change, whether through business, politics or philanthropy. There are some timely leadership lessons we can all learn from the movie, especially when it comes to the unique challenges facing African organisations and governments.
"Just because something is working well doesn't mean it can't be improved upon"
Wakanda is easily the most technologically advanced nation on earth. However, it doesn't just rest on its Vibranium laurels and wait for everyone else to catch up. T'Challa's genius sister Shuri spends her time not only inventing new technologies, but also finding ways to improve existing ones. She understands the smartest solutions are often built on what's already there, and that constant research and analysis can reveal exciting new possibilities.
There's no better example of this than M-Pesa, which was revolutionary in its time and continues to drive new products and services even today. The M-Pesa ecosystem includes M-Ledger, a financial administration app; M-Shwari, a paperless bank and microloans service; and M-Kopa, a pay-as-you-go solar energy kit. And in order to continue this culture of innovation, there's the M-Pesa Academy, with the aim of transforming Kenyan education.
Shuri would be proud!
"You're going to struggle so surround yourself with people you trust"
T'Challa may be the title character, but Black Panther is not a one man show. Our hero surrounds himself with smart and highly capable people who cover a variety of skillsets - Shuri has the scientific knowledge, while Okoye gives military advice, and Nakia is skilled in diplomacy. The movie shows that even superheroes need the expertise and counsel of others to help solve the problems they can't tackle alone.
It's the flipside to the idea of Thula Mina - if you don't know how to do something, call on somebody who can. Jeff Bezos was once quoted as saying: "The world is big and so multifaceted. There are going to be multiple successful intelligent agents, each with access to different sets of data and with different specialised skill areas." Yes, even if you're the newly-crowned richest man on the planet, you'll benefit from sitting at the same table as Warren Buffet and Satya Nadella.

We all know Jack Welch's famous quote about never being the smartest person in the room, but the changing skills landscape and growing gig economy means you need to create an environment where the smart people actually want to come in and collaborate. Create your own organisational Wakanda, where people are as passionate about the future you envision as Nakia and Okoye are about T'Challa's.
"In times of crisis, the wise build bridges while the foolish build barriers"
Black Panther sees T'Challa team up with two surprising allies: an American called Everett Ross, and M'Baku, the leader of an ostracised tribe. His openness to partner with others is in direct contrast to his father's isolationist approach, based on the insistence Wakanda was stronger alone.
T'Challa learns what the most high-performing organisations already know - that in times of disruption, working together beats isolation. It's why the major banks so frequently partner with fintechs and start-ups, and the businesses leading their industries are those with operational models built for the platform economy.
Just because you don't have Vibranium on tap doesn't mean your organisation can't find someone who does. Take Cherehani Africa, a social enterprise aimed at providing financing to women in Kenya. A partnership with USADF and the Citi Foundation allowed it to digitise its operations, scale up and pilot new financial products. And with everyone from Google to IBM and Alibaba investing heavily in Africa, there's never been a better time to find someone who can do what your organisation can't.
"We must find a way to look after one another, as if we were one single tribe"
Perhaps Black Panther's most inspiring message comes from T'Challa, who struggles between the desire to keep Wakanda secret and a need to support oppressed people across the globe. Ultimately, he chooses to risk exposing Wakanda to the conflict of the outside world as he believes it is his nation's moral duty to help others.
T'Challa's choice is one that resonates deeply with me. One of the reasons I joined TransUnion was its "information for good" ethos, which calls upon those with the means, knowledge and resources to use them to build better societies. It's a philosophy shared by real-world leaders such as Bill Gates, who says: "We think that's a basic responsibility of anyone with a lot of money. Once you've taken care of yourself and your children, the best use of extra wealth is to give it back to society."
The Bill and Melinda Gates Foundation has consistently walked the talk, most recently with a $170 million project aimed at advancing women's economic empowerment.
However, as important as these kinds of Western-led tech and innovation investments are, it's imperative that we as Africans take our place at the forefront. As close as we are to the problems affecting developing nations, we are also the ones best positioned to solve them for us and others. We've been there, we know what is needed to get out, and we understand what is stopping us.
Wakanda may be fictional - for now. But by following the compassionate, collaborative and information-centric approach of T'Challa and his nation, we can build our own real-world version of it. Who needs Vibranium when you have Ubuntu?
What other lessons did you notice when watching Black Panther? Which local organisations do you see embodying the Wakandan spirit?