Pay-TV market to grow as MultiChoice weathers Netflix heat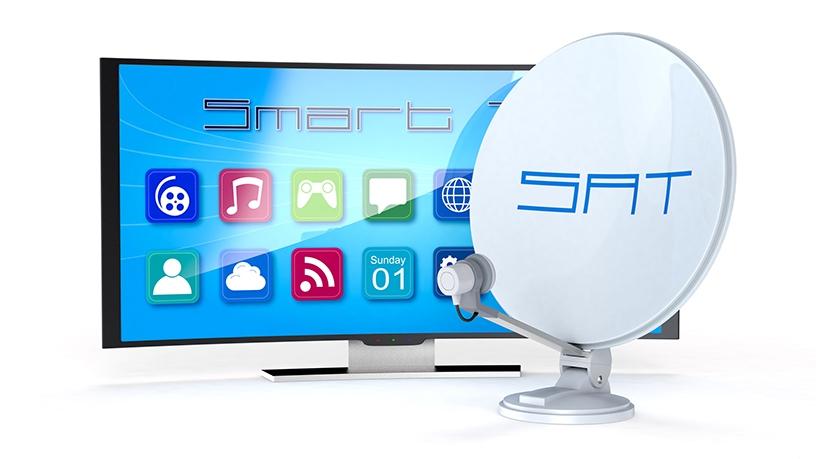 Although pay-TV giant MultiChoice is facing stiff competition from streaming services like Netflix, a new report suggests the African and Middle East (AME) household penetration rate is expected to outpace all other major regions between 2017 and 2022, increasing from 16% in 2017 to 23.2% in 2022.
According to GlobalData, a data and analytics company, the region's pay-TV market is relatively underdeveloped but is growing rapidly and its pay-TV penetration in 2017 fell substantially below the global average of 54.4%.
Jonathan Bachrach, technology analyst at GlobalData, comments: "The AME market consists of extreme heterogeneous pay-TV penetration levels. For instance, the UAE and Egypt have polar opposite pay-TV household penetration levels of around 88.4% and 2.5%, respectively.
"However, we are witnessing strong overall growth in the AME due to the expanding content portfolios, tailored to local audiences. An effective blend of exclusive sport broadcasting, regional and international content in various genres with multiple languages such as Arabic, English and French, help pay-TV providers gain subscribers and remain competitive in AME."
The analytics company says piracy is one of the biggest challenges facing pay-TV operators in AME, as the proliferation of illegal set-top boxes and decoders continue to negatively impact pay-TV operators' revenues.
It notes that anti-piracy initiatives are vital to protect operator investments in premium broadcasting content and revenue streams.
To counter the impact of piracy, GlobalData says pay-TV players can partner with government authorities to curtail the distribution of illegal content.
Despite this challenge, the pay-TV segment in the AME region is still in its infancy and there is ample opportunity for growth, the firm says.
Another research firm, Dataxis, says satellite operator MultiChoice, owned by Naspers, has been the key player in the Anglophone Africa pay-TV market since its launch.
According to a recent report by Frost & Sullivan, the pay-TV, video-on-demand (VOD) and Internet Protocol television services market is growing rapidly as significant Internet penetration and smartphone adoption in Africa alter the manner in which consumers view content.
It points out that MultiChoice DStv and GOtv, and StarTimes are among the leading pan-African pay-TV operators, while IROKOtv, ShowMax and Netflix lead the VOD space.
Over-the-top (OTT) video services, which are transmitted via the Internet without requiring users to subscribe to a traditional cable or satellite pay-TV service, are also growing rapidly across Africa.
MultiChoice SA CEO Calvo Mawela recently told ITWeb that Netflix and OTT players such as Netflix, Amazon Prime, Google and Facebook present a serious threat to local players as they are not subject to the same regulations.
Faced with this rivalry, Naspers recently announced its plans to spin off MultiChoice, Africa's biggest pay-TV business by subscribers, in a bid to free up cash for the unit to compete with fast-growing Netflix and other streaming services.
The group will also list MultiChoice separately on the Johannesburg Stock Exchange and simultaneously unbundle the shares in this business to its shareholders.
This as the company reportedly lost about 140 000 Premium subscribers to Netflix over the past two years.
Last week, MultiChoice announced its DStv Mobile service will come to an end on 31 October.
In a statement, the company says: "When our DStv Mobile service launched in 2010, DVB-H technology was fresh and new. Over the last few years, technology has evolved as broadband access continues to grow.
"It's not feasible to continue to maintain a separate land-based, dedicated network for this service alone, when an even better service can be offered to our customers on DStv Now via the Internet and WiFi. For this reason, our DStv Mobile service will come to an end on 31 October."