African agritech start-ups encouraged to enter VivaTech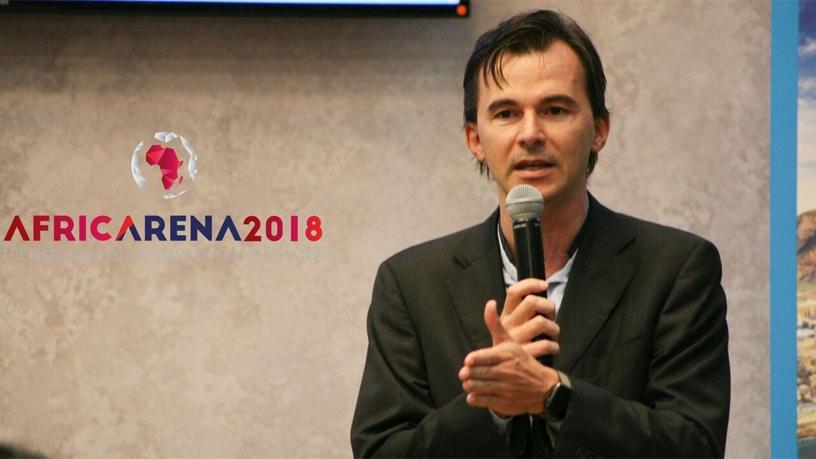 Technology conferences, VivaTech and AfricArena have opened applications to the VivaTech 2019 Challenge for early stage African start-ups.
To be considered for this challenge, applicants must have AI-based technology products or services that include connected machines, Internet of Things monitoring, remote sensors, image recognition and weather forecasting built into agritech solutions.
The challenge will be held in Cape Town on 15 and 16 November, where the three finalists will compete to win the AfricArena-VivaTech challenge, says Christophe Viarnaud, CEO of AfricArena.
"Agritech is one of the six key focus verticals at AfricArena and we believe AI applied to agritech currently has very interesting existing and future applications on the continent; therefore, we have decided to launch a challenge in that area," says Viarnaud.
Disruption potential
The African agriculture industry faces challenges such as the impact and consequences of climate change on local agriculture areas, the optimisation of limited resources and energy, as well as lack of financing, says AfricArena.
AI in agriculture represents a collection of technologies that can help predict and monitor functions, it says. Combined with existing systems and human resources, these technologies can help answer these key challenges, adds AfricArena.
"In a context of strong demographic growth and climate change, and with the incredible opportunities offered by digital technologies in the areas of demand-side management, crop optimisation, water management, and marketplaces, agriculture is offering great disruption and optimisation potential in every country and on the African continent," says Viarnaud.
"There are already a lot of start-ups from South Africa, West Africa and Kenya, ranging from drone technology, to marketplaces for farmers or fishermen, to intelligent water management solutions, which are enabling people to improve their lives significantly.
"It is certain that technology deployed at a lower cost offers massive improvement potentials to the agriculture sector on the continent, particularly for small to medium-sized businesses."
The winner will get the chance to exhibit at the VivaTech 2019 conference in Paris. The second and third place start-ups will get a pitching slot and two tickets to the conference.
This challenge is part of a strategic partnership between VivaTech and AfricArena, which was announced at this year's VivaTech Summit in May. The two tech conferences collaborate to promote and grow African tech excellence and build bridges between European and African entrepreneurial and investor arenas.
Also at the summit, French president Emmanuel Macron announced the establishment of a 65 million euro programme through the French Development Agency, which will focus on investing in African start-ups at VivaTech.
Applications for the challenge will close on 1 September. Click here for more information.