It's all fun and games until someone loses
It's the wager that determines whether gaming is gambling (illegal) or a fun activity (legal), so it's best to remember that any online gambling activity is illegal.
What's in a name? Gambling, betting, laying a wager, gaming, punting, having a tipple on the ponies…all of these are expressions that have crept into the English language and basically – depending on the context – mean to put down money on the chance that a certain outcome will come true.
Generally, in colloquial English, these terms are interchangeable. We usually understand what someone means if they say they'll have a wager, and we equally get what it means to bet or game on the outcome of a certain event.
In the betting industry, however, each of these terms or phrases mean a completely different thing. And the distinction between them is especially important when it comes to South Africa, where online gambling is illegal, but online betting is allowed as long as the operator has a valid licence from one of the nine provincial gambling bodies.
Gambling, in South Africa, refers to playing a game of chance. You could be standing at the roulette wheel and praying that it lands on red, because that's where you've put your chips, or you might be playing a game of Texas hold 'em poker and hoping that your cards come up trumps so you can walk away with the winnings.
That's gambling; it's taking a calculated risk by putting money on an unpredictable outcome.
Betting is what comes to mind when we lay a wager that predicts the outcome of a future event; for example, that a certain horse will win a race, or that the DHL Stormers will finally walk away with the Currie Cup. And that is legal to do online. Similar, but very different in practice.
The goal of sports betting is to predict what team or person will win a sporting event, and you bet money on what you think the outcome will be based on an educated guess. You win money when you are right, and if you're wrong, you lose what you wagered. You basically bet on an outcome.
Interestingly, sports betting is the most popular form of gambling, with the longest history. The online industry basically takes the place of walking down to the corner to a bookmaker to place a bet.
So online betting is legal and online gaming is illegal? It is except when it isn't.
It's the wager that determines whether gaming is gambling (illegal) or a fun activity (legal).
Video games
Another type of gaming, not to be confused with betting, is when you game for fun, which is perfectly legal and can bring many players together online to compete against each other in multi-player games. One that is very popular at the moment, so popular in fact that there are YouTube videos of it in action, is Roblox.
So online betting is legal and online gaming is illegal? It is except when it isn't.
Video games include everything from a game of Candy Crush through to something a bit more complex, like Roblox. Massively multiplayer online games, as they are called, involve whole other universes allowing users to interact with other players and make purchases through the game, usually to buy a type of point that will help you win a level.
Video games can be fun, reduce stress, lighten depression, improve your ability to multi-task and help grow decision-making skills. However, they don't involve money changing hands apart from purchasing the various paraphernalia required, such as the games, consoles, machines, in-game purchases, and the like.
It can be a confusing world when it comes to online games. The simplest rule to make certain that you don't fall foul of playing the wrong game is to check that the site you are playing on is registered with one of South Africa's nine provincial gambling bodies.
But beware of wolves in sheep's clothing. Many illegal online gambling or gaming Web sites claim to be legally registered casinos, but they are not. So, it's best to remember that only land-based casinos are legal. Any online gambling activity is illegal.
This way, you won't spend a whole wad of cash that you will never see again, never mind any winnings you may have scored. Nor will you risk being arrested for illegal gambling, which carries a fine of R10 million and/or 10 years in prison for both the gambler and the gambling operator.
And remember, big brother is watching. Online gambling can be tracked by banks which, by law, must report any illegal exchange of money.
Above all, though, play responsibly. If you're throwing good money after bad, betting money you can't afford to lose, wagering the grocery money, or getting into debt, it's time to stop before you lose control.
If you've found that you have no control over your gaming, reach out and ask for help. The gambling toll-free line is just a call away at 0800 006 008.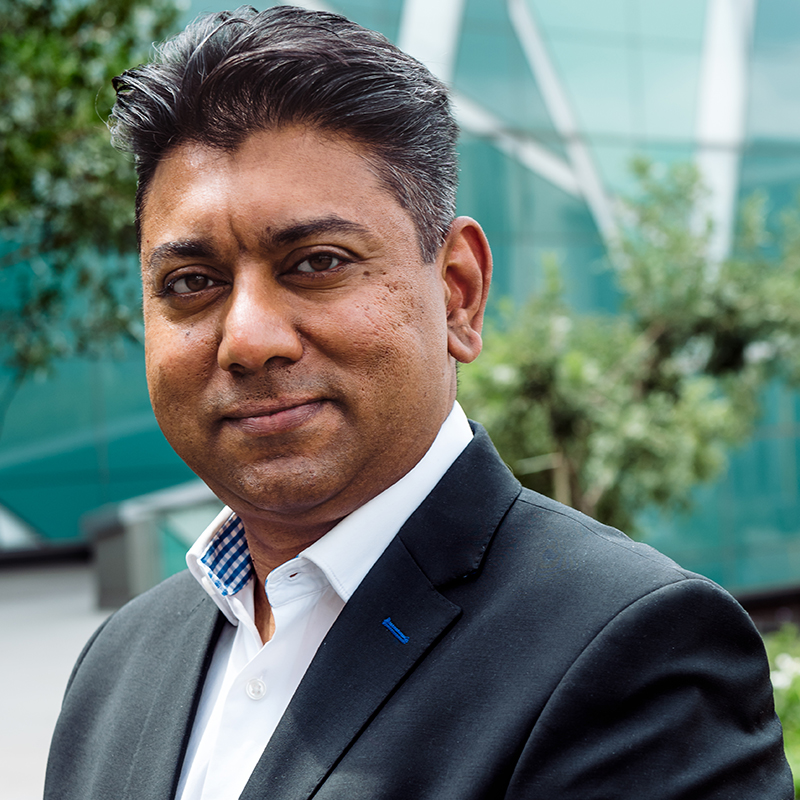 General manager, SunBet, the online betting arm of Sun International.


Nitesh Matai is general manager of SunBet, the online betting arm of Sun International, and was previously GM of one of Africa's largest film exhibition companies. He has a Bachelor of Social Science focused in Law from the University of KwaZulu-Natal, and specialises in search engine optimisation, digital strategy, customer acquisition, e-commerce and advertising.

SunBet offers a selection of sport to bet on – including rugby, football, cricket, tennis and horse racing – and access to global sports events such as the NFL and NBA seasons, UEFA Euro 2020 and the Olympics.