Home affairs readies for paperless services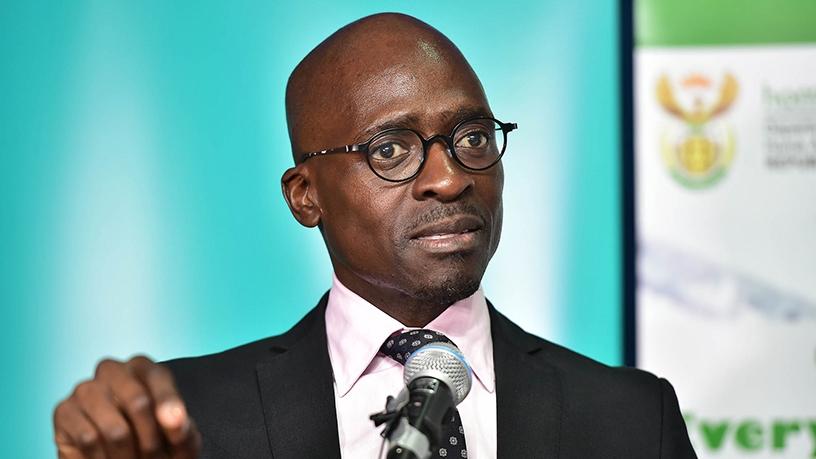 The Department of Home Affairs (DHA) is looking to make good on its promise to introduce digital services, with the ministry announcing yesterday the automation of birth, marriage and death certificate applications.
The DHA, whose core function is to manage identity, civil status and migration of citizens, has been committed to rolling out a modernisation programme by taking advantage of technological advancements.
In May, the ministry introduced its automated biometric identification system (ABIS) as part of its move towards a digital national identity system. The ABIS system is designed to run as a critical service without interruptions, explained the DHA.
Minister Malusi Gigaba says his department is now moving to a paperless process for birth, marriage and death registration in a phased-in approach, as well as the printing of parents' details in the children's passports.
"The end-product will be the automation of the way home affairs offices capture birth registration and issue certificates for births, marriages and deaths. Documents will now be saved electronically and be easily retrieved upon request, as opposed to the old paper-based legacy system."
Disrupted services
To kick-start the move from manual to electronic applications for birth, marriage and death certificates, the DHA requires a major upgrade of its systems that will commence tomorrow afternoon.
This process, however, will not be without interruptions to customer services at some of the home affairs departments.
According to Gigaba, all other services will be available, except for smart ID cards and passports.
He says during the implementation of the upgrade, smart ID cards and passport services will not be available in the 184 modernised offices, including at the department's eHomeAffairs partners, in the banking sector, with the exception of large offices.
"Importantly, as indicated, only 184 modernised offices will be affected, again with the exception of large offices. Clients needing ID and passport-related services may visit large offices in their provinces as these will be fully operational."
Gigaba continues: "Large offices would have been attended to on Sunday, 15 July, with no impact on services. Work in the Gauteng province will also be carried out over the weekend of 14-15 July, which means no office in Gauteng will experience disruption.
"This arrangement is meant to minimise service delivery disruptions as we upgrade systems."
Phased-in approach
Phase one of the systems upgrade process will see birth registration for children zero to one-year-old be automated, meaning clients will no longer complete paper forms for birth registration.
In terms of marriage and death, it means reprints of marriage and death certificates for customers that are already registered in the national population register without filling in paper forms.
Once the DHA has completed the upgrade and fully implemented in the identified offices, it plans to print the details of parents in their children's passports.
The second phase is to automate birth registration for children one year and above, while new marriage and death registrations will be done without completing paper forms.