EMC revamps Velocity partner programme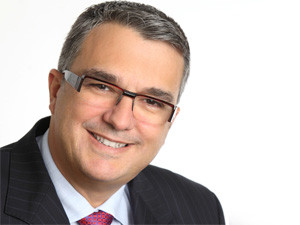 Storage solutions giant, EMC has revamped its Velocity Solution Provider channel partner programme.
According to the company, the enhancements will make its cloud computing and big data technologies and solutions available to more customers - particularly in the rapidly growing mid-market segment.
Among the enhancements, EMC has set a new target products rebate for premier and signature partners. It notes this new strategy provides top Velocity partners with a predictable income stream via rebates paid on sales of targeted EMC technologies that align to the company's key mid-market initiatives.
Eligible products include EMC VNX and VNXe unified storage, EMC Avamar and EMC Data Domain backup and recovery solutions, as well as server Flash caching solution, EMC VFCache. This rebate is paid from the first sale and is in addition to - and can be combined with - EMC's existing performance-based Specialty rebate, the company notes.
EMC also revealed changes to Velocity Specialty requirements to focus on fortifying selling capabilities. It explains the programme no longer requires partners to earn an implementation certification to achieve a Specialty designation.
While EMC encourages partners to become services-enabled, it notes, removing this requirement from the reseller programme now provides pure-play resellers with a more direct path to achieving Velocity Specialties, where benefit opportunities accelerate.
EMC has also integrated its Isilon partner programme into the Velocity programme. It notes that former Isilon partners can now become eligible for Velocity benefits on other EMC products, and existing EMC resellers can become eligible to earn benefits from selling Isilon - all within the integrated Velocity programme.
According to EMC, to help partners align their portfolios with the growing demand for cloud and big data solutions, the following products are now eligible for financial benefits within the Backup and Recovery Specialty: EMC Mozy cloud backup, EMC Atmosobject-based cloud storage platform, and EMC Centera content addressable storage. The EMC Isilon scale-out network attached storage platform is also now eligible for benefits within the Consolidate Specialty, it notes.
EMC is also doubling its investment in demand-generation funds, programmes and resources to develop highly qualified opportunities for partners and to accelerate revenue growth.
Philippe Foss'e, VP of EMEA channels at EMC, says the improvements to the Velocity Solution Provider Programme and Velocity Services Programme have been made with one objective in mind - to help customers thrive in an IT environment that is undergoing wholesale change.
"This means accelerating the journey to the cloud, harnessing the power of big data, and enabling IT departments to more effectively manage, protect and analyse their data. Our programme is designed to help partners optimise their offerings in these key areas and to provide their customers with solutions that make a profound impact.
"This announcement is another milestone in our mission to provide the most simple, predictable and profitable partner experience. It is an approach that is proving highly successful, with more than half our storage revenue now derived from the channel. This is clear evidence that organisations are increasingly relying on EMC partners to help them transform their businesses and drive growth.