Brother South Africa assists authorities to shut down counterfeiting operation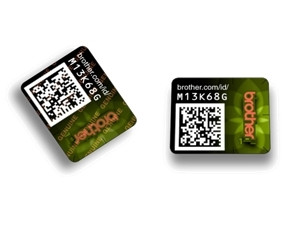 Brother International South Africa, in a joint operation with local authorities have shut down a counterfeiting operation south of Johannesburg after a six-month investigation.
"This is a victory for Brother in the fight against counterfeit activity in South Africa," said Dale de Villiers, marketing manager at Brother South Africa. "We thank everyone involved and this dedication has led to the seizure of a significant number of counterfeit toners as well as the prosecution of the offenders."
However, this is not the end of the battle against counterfeiting and more effort needs to be made to make the public aware of the negative impacts of using counterfeit products and to be more savvy when it comes to identifying a genuine product over a fake one.
Brother remains steadfast in our commitment to help stop counterfeiting and our efforts are ongoing in the market to root out the offenders. "We urge consumers to be vigilant and to speak out if something looks suspicious or if they come across a counterfeit product," continued De Villiers.
Brother has a number of ways to authenticate genuine toners and consumables.
All Brother ink and toner packaging has a hologram security label with specific characteristics that will allow you to personally authenticate the product you purchased as a Brother branded genuine ink or toner cartridge.
Consumers can check their product identification number on the label on the Brother Authentication Web Site www.brother.com/id
The free downloadable Brother SupportCenter App also allows consumers to authenticate genuine consumables either by doing a QR code scan included in the App or manually inserting the unique number. Any QR code reader that is able to read a matrix barcode will be able to perform a similar authentication function.
For more information or to report a suspected counterfeit product, contact Brother International South Africa on 0861 BROTHER or e-mail info@brother.co.za