Telkom announces entertainment deals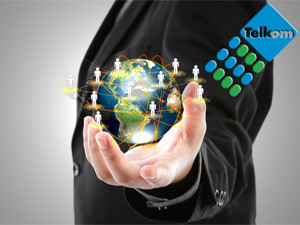 At the rAge gaming expo on Friday, Telkom announced two new entertainment promotions.
The first, do Movies, is a promotion that will run until March next year. The promotion allows SoftcapTelkom users to stream movies from particular partners without it counting towards their data cap. These partners are: DStv Catch Up online, DStv BoxOffice online, Apple TV using iTunes and Samsung Video Hub. Third party applications are excluded from the deal.
The product is in trial phase for the moment, but Telkom says it might offer it on a subscription basis should there prove to be enough interest.
The second offering announced at this year's rAge is a do Gaming Add-on. For R49 a month, Telkom Softcap customers will be able to download or stream unlimited data from the PlayStation Network, Xbox Live, Battle.net, Steam, Origin and do Gaming servers. The first month is a trial period, with the subscription service starting on 1 November.
Telkom managing executive for consumer marketing Erna Korff says these offerings come as part of a move towards tailored products based on particular consumer profiles.
"As devices evolve and video streaming gains popularity we know that to be relevant we must deliver on the data demands that will enable this trend. We must embrace the data explosion to ensure that our customers can embrace the latest that technology has to offer," she said.