SAP outlines African offensive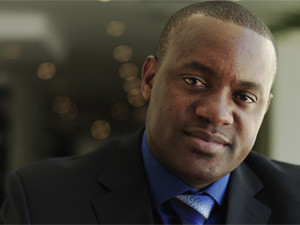 The African SAP User Group (AFSUG), which hosts the Saphila conference every two years, has targeted western and eastern parts of the continent as it looks to add more customers under its stewardship.
This is according to numerous AFSUG leaders, who spoke to ITWeb on the second day of Saphila 2014, at Sun City.
Tracey Greig, AFSUG marketing and operations manager, says most of the group's current companies are from SA - something it will actively seek to address. "We have some work to do because we must first show potential customers the value of belonging to a group."
Countries on the continent's eastern and western regions would be next in the expansion plans, she says, while Botswana, Kenya and Angola have also been earmarked as focal areas.
AFSUG operates independently of SAP, says Greig, and it provides a networking platform for the software giant's customers, allowing them to represent their issues or recommendations to the company's global leadership.
Speaking during the closing keynote of the conference, Sal Laher, AFSUG chairman and Eskom CIO, said the group would begin pushing for more customers within the next year.
Meanwhile, SAP Africa - which focuses on growing the number of clients using the software on the continent - is also set to gain from AFSUG's efforts to expand its footprint. Pfungwa Serima, SAP Africa CEO, says AFSUG could help the continent's business collaborate and discover solutions to their challenges.
"A lot of the time, companies act and operate in siloed approaches but through the user group, there's an opportunity to get partners working together," he says.
Tech-driven conference
Greig hopes to use Saphila events to propel AFSUG's expansion, adding the group aims to fuel further interest in the conferences. More than 700 customers attended this year's event, compared to just over 400 in 2012, she says.
Greig adds the group will seek to leverage technology reliance, with this year's delegates increasingly urged to access the programme on a mobile application. Delegates also swiped radio frequency identification tags at the entrance to each of the sessions.