In2IT partners with Nedbank and MADA: addresses IT skills development in rural KZN with new learnership initiative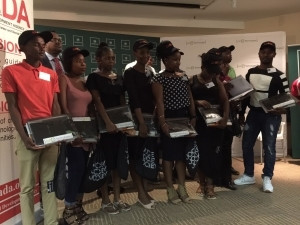 Information and communication technology (ICT) managed solutions provider, In2IT, has partnered with Nedbank and Moving Ahead Development Agency (MADA), a registered non-profit and public benefit organisation responsible for the implementation of National Skill Development, to create a new learnership programme. The programme will focus on providing information communication technology (ICT) skills development and employment opportunities for young graduates from rural and semi-rural KwaZulu-Natal (KZN).
In2IT and Nedbank will be funding the project and have invested a combined sum of around R2.6 million to kick it off. In2IT will also be providing the theoretical and practical training to qualifying graduates. MADA came with a concept of developing unemployed IT graduates from the rural communities by sourcing funding and forging partnership with Nedbank and In2IT. They will facilitate the project to ensure that the partnership meet its objectives.
This new programme follows on the heels of the continued success that In2IT has with its existing learnership programme, which is currently offered to Gauteng technology graduates. Learners will attend three months of pure classroom training where they will start off with the basics of IT or 'Systems Training'. Once completed, they will be deployed into In2IT live environments where they will be coached and mentored for a further eight months, before wrapping up and receiving their NQF Level 5 certificate. During the course of the programme, learners will be provided with accommodation and a stipend in order to cover living costs. Importantly, the graduates will all be given employment at In2IT once they have completed the learnership programme.
The joint initiative was launched at Nedbank's Kingsmead campus in Durban, KZN on 8 February 2017. Guest speakers included the Deputy Mayor of eThekwini, Fawzia Peer and Sihle Zikalala' MEC for economic development' tourism and environmental affairs, who congratulated the three organisations on this milestone.
Saurabh Kumar, CEO at In2IT says, "Typically, we have found that most learnerships available today are centralised around Gauteng and its surrounds. South Africa has a lot more talent to be unearthed further afield, which is why we want to direct this opportunity more towards IT graduates that come from more rural areas and other provinces, starting with KZN.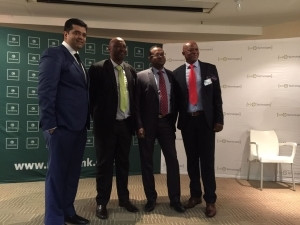 Kumar adds that learners will be exposed to the latest technologies such as Artificial Intelligence (AI) and robotics, in order to pave the way for South Africa's future in these arenas.
This is the first partnership of this nature between MADA, Nedbank and In2IT, however, Nedbank has a strong track record of investment in sustainable job creation in South Africa which makes it the ideal partner on this project.
"Skills and community development form part of Nedbank's key focus areas in our effort to assist in the socio-economic transformation of our communities. As such, it is against this backdrop that we have embarked on this journey which is designed to shape the lives of young South Africans by providing them with an opportunity to develop their skills and venture into successful careers as IT experts," explains Lindiwe Temba, Executive Head for Corporate Social Investment at Nedbank. 'As a bank for all, the success of our business is intricately linked to that of the communities we serve. Therefore, we see our partnership with In2IT and MADA as an extension of our tangible investments in society deeply rooted in our desire to build a better future and make a difference in the lives of people.'
MADA founder and Executive Chairman, Tshepo Mokoena, says, "One of MADA's core focus areas is to identify passionate and bright minds in South Africa, and equip them to not only better themselves but also become agents of change for the betterment of our country. The learnership programme is one of the initiatives that speaks directly to that goal as it gives graduates from rural areas the opportunity to not only hone their necessary skills that will make a difference in their own lives, but that will also drive South Africa further into a digital era."
"The partnership is aligned with MADA's objectives to empower individuals to build a better future and afford rural communities the opportunities they can only dream of. We want to make these goals a reality by providing resources and training that will bring change and job opportunities. We also, encourage innovative thinking with our skills development programmes, ensuring our future leaders and entrepreneurs are geared for an economy that is being driven by disruptive technologies and business models."