Cartrack's headline earnings increase 16%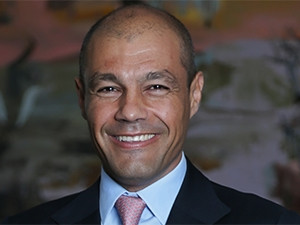 Fleet management, stolen vehicle recovery and insurance telematics group, Cartrack, yesterday announced headline earnings increased by 16% to R111.7 million.
The JSE-listed company declared an interim dividend of 20 cents per share, representing a 25% increase over the prior year. EBITDA for the period of R210.3 million was 17% ahead of the prior year.
Cartrack is a GSM technology-driven vehicle telematics, communication, and stolen vehicle recovery business unit, servicing more than 450 000 vehicles worldwide. The company competes with the likes of JSE-listed Digicore, which was recently acquired by US-based technology firm Novatel for R1.1 billion.
"We are pleased with the robust performance across all our regions," says Zak Calisto, global CEO of Cartrack. "Our considered pace of international expansion is supporting our margins despite weak economic conditions locally, while the strong subscriber growth is testament to our continuous emphasis on the Cartrack brand, effective distribution model and quality customer service."
Regional growth
The group increased revenue by 18% to R469.7 million and raised profit before tax by 14% to R164.6 million in the six months ended 31 August 2015.
Cartrack says all regions contributed to this growth, apart from the new country start-ups in Asia and the Middle East that were initiated in the later part of past financial year and which generally may take up to three years to become fully profitable. The global active subscriber base grew by 20% or some 76 000 contracts year-on-year.
The company is also in the process of opening shop in the US as part of its expansion drive. According to Calisto, they are busy with interviews to find a suitable US citizen to fill the CEO position in the country.
Growth in subscription revenue as well as generally higher contract pricing increased the profit contributions from operations outside SA and helped sustain the gross profit margin at 82%, despite downward price pressures in some regions.
The profit before tax contribution from these non-South African operations increased to 24%, from 14% in the prior period.
The South African segment, which continues to account for 76% of total revenue, performed well. Revenue grew by 18% to R356.2 million on the back of an equivalent increase in subscriber base. Particularly good sales growth has been generated in fleet management products. The market increasingly recognises the benefits, for both risk management and commercial operational efficiencies, from the numerous real-time monitoring features provided. Consequently, the rate of market adoption across a range of telematics products is intensifying.
The group says stolen vehicle recovery remains a very important component of its services, and is being supported by worsening vehicle theft statistics as released by the South African Police Services in September 2015. Despite the increasing vehicle theft and hijack incidence rate being experienced, Cartrack has maintained its 93% recovery rate.
Scaling up
Revenue in the rest of Africa increased by 18% to R62.6 million, or 13% of group's revenue. This segment has increased its contribution to group operating profit from 11% to 17%, through continuous improved performance and the benefits of increased scale. Some significant orders have recently been received in Nigeria which will start to contribute to profit improvement in the second half-year.
Additionally, sales forces in Kenya and Tanzania are being strengthened to drive sales to achieve the full potential that management perceives exists in these territories.
However, Calisto says there are no plans for further expansion in Africa because of a lack of skills in the region.
Revenue in Europe grew by 6% to R39.1 million, or 8% of group revenue. However, on the back of increased efficiencies, operating profits increased by 105%, lifting this segment's contribution to group operating profit from 5% to 8%.
Revenue from Asia and the Middle East increased by 138%, albeit off a low base, with the active subscriber base more than doubling to 6 295 contracts. Operating losses for the segment increased from R1.6 million to R5.5 million, attributable to infrastructure development costs in the start-up phase at operations established in the latter part of last year in the Philippines, Malaysia, United Arab Emirates, Thailand, Hong Kong and Indonesia.