SITA names new board of directors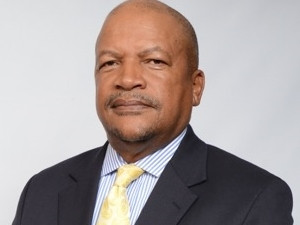 The newly appointed board of directors at the State IT Agency (SITA) must ensure the agency delivers IT services throughout government in an efficient way.
This is the word from Siyabonga Cwele, Department of Telecommunications and Postal Services minister, who said Cabinet appointed the new board members to fulfil a new mandate.
Earlier this week, Cwele inducted the 14-member board, noting they have been appointed on the strength of their qualifications.
SITA was set up to consolidate ICT spend and advisory, and make sure all government departments have one point of contact in terms of ICT. However, SITA has over the years been labelled useless, as it faced issues such as the lack of top-level stability, allegations of corruption and claims of irregular procurement practices.
Cwele urged the new board to ensure SITA drives the e-strategy and e-government.
Board members must familiarise themselves with the National Development Plan and the Medium-Term Strategic Framework, he added.
Zukile Nomvete, formerly acting chairperson, has been re-appointed as a board member and appointed as chairperson.
SITA CEO Setumo Mohapi has assumed the position of MD of the government agency's board of directors.
The rest of the SITA board is as follows:
* Mr M Ndlangisa - deputy CEO
* Ms RC Rasikhinya - CFO
* Ms SH Chaba (re-appointed)
* Ms NN Ehrens
* Ms NVB Magubane
* Advocate N Mahlangu
* Dr VF Mahlati
* Ms MP Matlala
* Mr JS Mngomezulu (re-appointed)
* Mr WN Mudau (re-appointed)
* Mr MT Sadik
* Mr GA Victor (re-appointed)