#YouthStartCT challenging youth to create jobs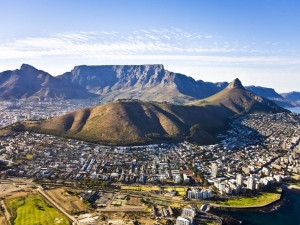 The City of Cape Town and Seed Academy have launched an entrepreneurial competition and start-up accelerator programme that aims to inspire the youth to come up with new business ideas that will aid job creation.
Applications for the #YouthStartCT Entrepreneurial Challenge 2016 are open to any residents of Cape Town between the ages of 18 and 35. The challenge will offer business skills development, mentoring and cash incentives to top performers as part of a broader strategy to address issues of unemployment, inequality and poverty alleviation.
"Entrepreneurship is key to the national agenda for the alleviation of poverty, unemployment and inequality in South Africa," according to the City of Cape Town.
With this in mind, the city's Social Development and Early Childhood Development Directorate has teamed up with Seed Academy, a training, incubation and funding ecosystem for entrepreneurs that focuses on dramatically growing and scaling high growth potential businesses.
The city's mayoral committee member for Social Development and Early Childhood Development, councillor Suzette Little, says an integral part of the job creation process is empowering potential employers who can contribute to South Africa's job creation efforts.
"It's one thing to create a job opportunity for an individual, but it is far more beneficial to equip an individual who has a hunger and desire to own their own business with the skills to make that dream a reality and put them in a position to create job opportunities for dozens if not hundreds of others," she says.
"Cape Town is a hotspot for start-ups and is a hub for entrepreneurial activity but it is not immune to the high levels of unemployment experienced throughout South Africa. The competition aims to tap into the existing entrepreneurial resources and use them to promote job creation through innovative community-based entrepreneurial projects," according to the city's Web site.
Those wishing to enter the challenge have to make a two-minute video explaining their innovative idea for creating employment in their community and upload it to a public platform like YouTube. The link to their video must be uploaded as part of the #YouthStartCT application form on the city's Web site. Entries must address challenges in general employment creation as well as social development.
Seed Academy will then choose the top 100 entries who will participate in a 10-week-long mentoring and training course. This group will then be whittled down to the top 50 and top 10. Finally, the top three winning job creation ideas will be chosen and R100 000 worth of prizes will be shared among the winners.
Little says the project is an example of how government is helping individuals help themselves.
"We need to move away from the perception that government alone is meant to solve our socio-economic challenges. We need people who will put their hands up and work with us to make the change.
"So this really is a call to action to those young people who believe they have an idea that will take off and make a meaningful contribution to our job creation and poverty alleviation efforts. I am very excited about this challenge and have no doubt that we'll be blown away by the ideas to be presented," adds Little.
The winners will be given the chance to partner with the City of Cape Town on projects which will uplift job-seekers and provide sustainable employment opportunities. The city has also committed to devise a strategy to help further the ideas and plans of each of the top 100 participants.
JSE-listed Altron Group's Altech Radio Holdings has come on as a sponsor for the challenge.
"We have a rich history of supporting skills development and job creation programmes in the communities in which we operate. It is therefore a great opportunity for us to be part of this important initiative by the City of Cape Town to drive entrepreneurship and economic development," says Brett Nash, MD of Altech Radio Holdings.
Applications for the #YouthStartCT Entrepreneurial Challenge close on Friday, 15 April.