Preparing for future jobs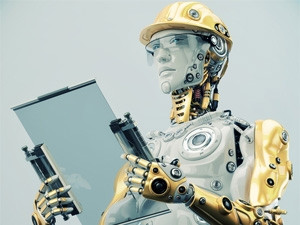 Patricia Gouws is using smart robotics and Lego to give young people a better understanding of how things work.
Given the current rate of innovation, the reality is that future generations are going to be doing jobs that don't even exist today, noted Gouws, a senior lecturer at Unisa and co-ordinator of a community engagement project called Inspired towards Science, Engineering and Technology (I-SET).
"It is our duty to prepare children for these jobs," she said. She stressed the aim of her work with I-SET is to make the disciplines of science, engineering and technology more accessible for all learners.
"I want to teach young people to think, to apply their minds. Every school has a soccer team and a netball team - why can't every school have a robotics team?"
She believes by providing young people with the opportunity to use new technologies and learn through practical engagement outside of the classroom, children will be encouraged to think laterally and develop new ways of doing things.
"We want to teach kids to think about technology and mechanics - how a door opens, how structures are built, how gadgets function. The answers to life's most pressing questions are not in the back of a textbook."
In order to teach young people to think for themselves, educators should be using new technologies to help them learn, rather than giving them written tasks and expecting them to make tangible progress without any real world experience, she continued.
Gouws described some of the robotics and innovation conferences that take place around the world and challenge young people to come up with creative ways of finding solutions to real problems. These events encourage teams of innovators to compete with and learn from each other at science labs and innovation hubs across the country and globe, she continued.
"In order to develop future innovators, we need to actively encourage young people to innovate. They need to be given the necessary skills to apply their minds to solve actual problems."