Isaac Mophatlane leaves BCX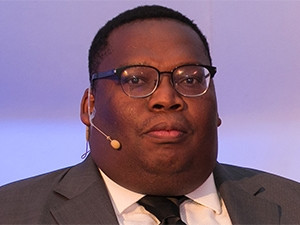 Isaac Mophatlane has resigned as the CEO of the Telkom subsidiary BCX. Telkom confirmed with ITWeb in a statement that he has decided to exit the business.
"While Friday was Isaac's last formal day as the CEO of BCX, Isaac will be consulting to the Group CEO, Sipho Maseko in the coming three months, to ensure a seamless transition."
Ian Russell, the current group chief transition officer, will be replacing Isaac with immediate effect.
IT services company Business Connexion (BCX) was bought out by Telkom in 2015 for R2.67 billion. Isaac Mophatlane had been Group CEO of BCX since August 2014. Together with his late brother, Benjamin, he co-founded BCX (then known as Business Connection), a computer reseller focused on government and parastatals. In June 2016, Telkom named him as CEO of the integrated Telkom Business Connexion - taking responsibility for both Business Connexion and Telkom Business.
Telkom group CEO, Sipho Maseko, has thanked Mophatlane for all he has done to drive the successful integration of Telkom Business and Business Connexion.
"Together, we have created an African powerhouse of digital solutions, all founded on Ben and Isaac's vision, all those years ago. We wish Isaac and his family all the very best with their future endeavours," Maseko says.