Teachers grapple with tech proficiencies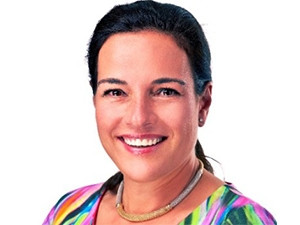 Educators in SA see themselves as highly tech-proficient; however, most lack proper training to understand and implement the integration of technology into the way they teach.
This is according to a survey commissioned by Microsoft, and conducted by market research firm YouGov. The research is based on a survey of around 50 educators from different South African backgrounds, who expressed the challenges and opportunities in optimising technology for the classroom as well as the skillsets required to succeed. The survey found that the biggest factor needed to successfully transform teaching and learning experiences was educator skill sets - in particular, knowing how to make the most of available resources and tools.
The findings, which were presented at a recent annual BETT Middle East 2017 event held in Abu Dhabi, further revealed that 88% of educators said they believe their school leaders have a clear vision of how to use technology for the enhancement of the classroom experience. Forty eight percent of educators reported that technology was used in their classrooms; and 70% said that virtual collaboration: working with others remotely, is a key skill required by students.
However, 52% of educators surveyed said they lack proper training to understand and implement technology such as computers, software and online resources in their classroom lessons.
Claudia Johnston, education sector lead at Microsoft SA, says: "Lack of digital proficiency is the biggest challenge facing scholars, especially in the Middle East. It is crucial to take the steps for equipping educators with the right tools and providing them with training that will help address the technological challenges in the classroom; empowering students with key 21st century skills to deliver immense change."
Furthermore, the study notes 38% of South African educators said current curriculum equipment cannot equip students with technology skill sets. However, it added that schools are currently planning on including curriculum and methods to develop pupils' digital skill sets. Another 24% believe the most important factor that can play a role in digital transformation in the classroom is policy and vision, school board members, parent committee, government support and support from school leaders (headmaster/principals/superintendents).
Moira de Roche, independent learning specialist and director of the Institute of IT Professionals SA, says teachers are not always as tech-proficient as they think they are.
"There is a difference between the teacher being able to use technology optimally, and using it to teach optimally. More emphasis should be placed on technology for learning - with the focus on the learner, not on the teacher. Technology should be present in all classrooms, not just in a locked-up computer lab and teachers must understand that using technology optimally is part of their job. Once teachers see the benefits, one hopes that they will embrace the power of technology. We also need to share - and adopt - best practice from other African countries, many of them are well ahead of us," she points out.
In terms of providing teachers with the necessary tech skills to enable them to impart to learners, De Roche says more emphasis should be placed on digital skills.
"Educators should focus on learning online searching skills, document management, privacy and security etc, not how to use the computer or the applications (they should already know how to do this by now). However, part of the problem with training teachers is that they are always expected to attend training out of hours - Saturday mornings. I think that some provision should be made to provide training during working hours, or at least provide it online so that teachers do not have to travel unnecessarily," concludes De Roche.