Mobilise resources to fight virtual war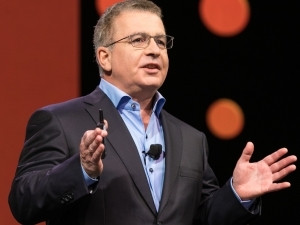 Security was a strong theme on the first day of the Citrix Synergy 2017 conference in Orlando, Florida.
Citrix president and CEO Kirill Tatarinov noted this was no accident, but rather a response to what Citrix is seeing in the world around it.
Citrix is transforming to become "a new breed of security company", he said. "Overall security has become the overarching thrust at Citrix and is one of the most important elements of our strategy."
Tatarinov said when the WannaCry ransomware attack happened, Citrix did not have a single incident in-house and many of its customers reported the same.
He believes the world is under severe virtual attack, which is why Citrix is investing heavily in helping secure and protect enterprises.
"As hard as it is to predict the future, in the world of cyber security it is actually pretty darn easy. We know for a fact that next week there is going to be another piece of malware coming from somewhere. It will be unleashed upon the world, trying to steal information, trying to attack our data, trying to encrypt our computers and mission-critical data.
"There is a very important and dire need for all of us to mobilise all of our resources to go beyond the problem of cyber security."
New offerings
The group has introduced the Citrix Consulting Security Practice from its professional services organisation.
"The most important element is delivering secure proactive infrastructure that secures organisations by default and doing it in a way that does not cause increased complexity."
Tatarinov said the issue is that a lot of security protection happens after the fact.
"What we find on average is an organisation of any scale would have somewhere between 30 and 40 different security tools that have all been bolted on to help address vulnerabilities and issues after they happen.
"If you think about it, the old, physical perimeter that helped us protect our organisations ? that is all but gone. Now the new perimeter needs to emerge, a perimeter that helps us manage and control our mission-critical assets, yet enables people to work the way they want to."
At the conference, the group unveiled Citrix Analytics, a holistic security and behaviour analytics offering that extends the capabilities of the Citrix NetScaler Management and Analytics System with new behaviour detection, insights and proactive risk resolution capabilities.
The offering analyses data sets across the Citrix product portfolio and leverages machine-learning algorithms and application behaviour anomaly detection technology to enable IT organisations to find and troubleshoot application infrastructure performance issues.