Relief as Pule declines nomination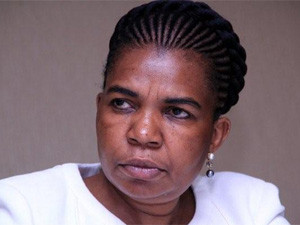 Analysts have welcomed reports that former communications minister Dina Pule has declined nomination for the ANC's National Assembly candidate list after the ruling party gave her a second chance of being a member of Parliament.
Pule's inclusion at number 70 on the 200-person list caused outrage last week, with commentators criticising the move, but Pule has since declared herself out of the running. Her nomination was seen as shocking because of two probes that cast doubt on her credibility, and an ongoing investigation by the Hawks.
Widespread reports, mostly attributed to the South African Press Association, quote Pule as saying: "I have given great thought to what I should do with the rest of my life, and while I will remain a loyal and committed member of the ANC, it is in my best interest and that of my children and family that I withdraw from the ANC list and be allowed to live my life in peace."
The right move
Ovum analyst Richard Hurst says this is the right thing to do for the sake of the party and the country as a whole. He says, had Pule been a member of Parliament, this would have done the ANC more harm than good.
Pule has been found to have had a romantic relationship with Phosane Mngqibisa, through which he gained financial benefit. She was also found to have lied to Parliament over this relationship.
Mark Walker, IDC analyst, does not know whether Pule bowed out because of pressure, or whether this is a case of people finally becoming ethically accountable. "I wonder if there will be any others that will do the right thing?"
Walker adds it is not good for the party to have members on its candidate list who are under investigation. Although they are presumed innocent, if a case is pending, this is not a good sign, he says.
Legal woes
Pule is being investigated by the police's elite Hawks unit, after the Democratic Alliance's shadow minister of communications, Marian Shinn, last year asked for an investigation into allegations of corruption involving appointments in the Department of Communications and its entities by Pule and Mngqibisa.
ITWeb previously confirmed with captain Paul Ramaloko that the probe was ongoing and progress had been made in the active case.
Shinn notes that once people have a tainted reputation, they will always be referred to in that light. She speculates Pule may go on to have a quiet life, or may find a job somewhere.
In August, the Joint Committee on Ethics and Members' Interests found the former communications minister guilty of allowing Mngqibisa to benefit financially from his relationship with her.
The committee also ruled that Pule had failed to declare her association with Mngqibisa, which she was obliged to do in terms of Parliament's ethics code. Pule was suspended, reprimanded and fined 30 days' salary in what was the harshest possible sanction.
Shinn adds there was chatter last year that Pule may take up a diplomatic post, but she does not know if this will happen.
Abuse of power
The latest probe into Pule, the public protector's 210-page report, found Mngqibisa abused the power he enjoyed because of his relationship with Pule and improperly enriched himself to the tune of R6 million through the 2012 ICT Indaba. It also adds Pule had a "real" conflict of interest as a result of her relationship with Mngqibisa.
The public protector found Pule's conduct was "improper and in violation of the Executive Ethics Code and brought the eminence of both the executive and Parliament into disrepute". The report recommends Pule should consider vacating her seat in Parliament to "minimise the damage caused by her undermining this institution".
In addition, the protector found Pule's alleged romantic partner, Mngqibisa, was her official companion, and inappropriately benefited from the department funding his international trip to Mexico, although he has paid back R89 326.35.
"My finding is that Pule was not entirely honest, as she stated that the relationship ended before she became the minister of communications, while evidence relating to trips undertaken as minister of communications confirms a relationship."
The report, entitled Unsolicited Donation, wrapped up an investigation into allegations of maladministration, corruption and a potential conflict of interest made against Pule.
These complaints were filed in relation to appointment of service providers to render event management services for the Department of Communications' 2012 ICT Indaba, and were made by Shinn.
By the time the probe was wrapped up, Pule - who had been minister of communications since October 2011 - had already been axed by president Jacob Zuma.
The report also found that while there was no unlawfulness in Carol Bouwer Productions hosting the event, or in Pule's solicitation of sponsorship, Pule's donation of R10 million from the department for the indaba was "unlawful, improper and constitutes maladministration".

Neither Pule nor Mngqibisa could be reached for comment this morning.