Contact centre as a service
South Africa makes its mark as a contact centre host.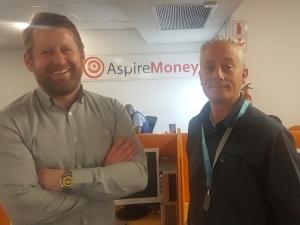 Offshore businesses are increasingly looking to South Africa to host their contact centres for them. Giovanni Venturella, Executive Head of Sales, SafriCloud, explains why this is the case: "Companies are reducing their contact centre costs by outsourcing them to South Africa. On average, it costs UK businesses 20% less per contact centre agent to have their contact centre located in South Africa, compared to pretty much anywhere else."
They can access seats, telecommunication infrastructure and even contact centre agents, and everything is usage-based, so they pay for what they use and can grow as and when they need to. This means businesses can use the outsourced contact centre for short-term marketing campaigns, or as a long-term solution to their contact centre requirement, explains Venturella.
"In the current business climate, businesses are looking for the flexibility of on-demand solutions provided as a service - why should the same not apply to the contact centre?"
When you consider that the average UK contact centre seat costs in the region of £4 500 to £5 000 per month, while a South African-hosted contact centre comes in at around R6 500 per month per seat, you can see that the cost savings are significant, says Venturella. In addition to this, there's none of the capital outlay for the client that would be incurred should they wish to establish their own contact centre from scratch.
It's not generally known that Durban is a contact centre hub for offshore contact centres. There are several reasons for this, says Venturella. "The agents are completely committed, they're properly trained, and the infrastructure is that much more affordable and accessible."
Obviously, as with any other IT-related task that's outsourced, data security is paramount. Then there's the GDPR (General Data Protection Regulation) that has to be complied with, and in order to be able to assist their customers, contact centres need to have access to personal information about the their customers and possibly even staff.
Venturella says: "This is the beauty of how the outsourced contact centre is structured. All of the data resides in the UK, so no data resides in South Africa. It's hosted in cloud platforms that are GDPR compliant. GDPR will be effectively in force as of May 2018, with the British government making changes to adapt the compliance to its markets. Technology advisory firm Gartner predicts that by the end of 2018, more than half of contact centres still won't be fully compliant with the requirements.
"With these new regulatory changes, British companies will have to find unbudgeted capex to upgrade their systems, which can prove costly. By adopting an offshore outsourced model for their contact centres to be based in South Africa within a cloud environment, UK businesses can benefit from a scalable and flexible solution that will alleviate unexpected capex spend."
Aspire Money is just one UK business that opted to host its contact centre offshore in South Africa. Paul Hall, Operations Director, clarifies why he chose this route instead of the more traditional in-house option. Hall says: "We came offshore in 2005, and South Africa was an obvious choice as it has many similarities to the UK in terms of English being one of the official languages, as well as only being an hour behind the UK in summer. When British people interact with a contact centre agent that's from South Africa, they're usually curious about the country instead of being suspicious, which often happens when they're contacted from a foreign contact centre."
"In the UK, people regard contact centre work as a stop-gap or a way to earn a bit of extra cash, whereas in South Africa it's regarded as a career. We ensure that the contact centre agents are properly educated about our business so that they can interact with the customers instead of just reading from a script. They have guidelines on what they may or may not say, but they're able to answer any questions that customers might have without referring to a scripted answer. This speaks to the quality of the South African workforce."
Hall says: "In the financial services (personal and home loans) sector, your contact centre is critical. We've significantly improved our sales performance and cost efficiency by having an offshore contact centre, beating our nearest local competitor - who has a UK-based contact centre - hands-down. When you consider that our contact centre operating costs are 65% lower, I guess the only thing that's left to be said is why aren't you running your contact centre from South Africa too?"