Ralph Kimball to speak in SA in November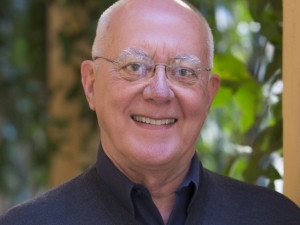 An upcoming ITWeb event offers data warehousing and business intelligence (BI) practitioners a rare opportunity to meet and learn from Ralph Kimball, a world-renowned thought leader and teacher in this space.
The "Building a data warehouse for the decade ahead" event will be held in Johannesburg next month.
Kimball seldom takes part in events like this, as he devotes most of his time to teaching dimensional modelling and ETL architecture classes. "I am looking forward to the ITWeb event because it will give me an opportunity to talk about some larger issues than the more focused content of my classes," says Kimball.
At the one-day event, he will cover the evolution of the data warehouse as a user-friendly structure advantageous to management, and deliver a special presentation on the ins and outs of big data, the newest addition to the strategic direction of data warehousing.
The impact of big data is underscored by IDC's most recent worldwide big data technology and services market forecast, which shows the market will grow at a 31.7% compound annual growth rate - about seven times the rate of the overall ICT market - with revenue reaching $23.8 billion in 2016.
Kimball will also present an in-depth, technical workshop on the architecture and techniques for building the dimensional data warehouse, as well as share many of the new insights in his recently released book, "The Data Warehouse Toolkit: The Definitive Guide to Dimensional Modeling - Third Edition", currently ranked the number one data warehousing book on Amazon. To date, almost 400 000 copies of his books have been sold.
The "Building a data warehouse for the decade ahead" event takes places on 19 November. Book your seat here.