Challenges and growth prospects of cloud adoption
ITWeb Events spoke to cloud enthusiast, Thomas Lee, general manager: cloud services, XON NEC in partnership with Wingu, about his company's local cloud infrastructure development and vision for the optimal packaging of cloud solutions for users.
Lee will be presenting at the upcoming ITWeb Cloud Summit on 9 February 2017.
ITWeb Events: How did you get into this line of business? What is it about cloud that interests you most?
Thomas Lee: I first had a taste of the cloud world when I rolled out "Google Apps for your domain" for my wife's business mid-2007. Soon after this I rolled out a similar solution for my business. Following this success, we moved our CRM, billing and time tracking to the cloud. This experience in cloud technology from an end-user perspective gave me the insight I needed, and in mid-2013, I started planning the business that was to become Wingu** (cloud in Swahili). We found a new home for the technology in XON Systems and Wingu 1.0 went live on April Fool's day 2015. Soon after XON announced the acquisition of 25% of the holding company by NEC, expanding our capabilities and giving us access to more technology resources from a global partner. Our focus is to build intellectual property locally that suits the African market, and to deliver that for the benefit of the African market.
** Wingu is 100% focused on delivering an OpenStack-powered public cloud platform, and on-premises private clouds using OpenStack. It was the first Ubuntu Certified Public cloud in Africa, giving customers peace of mind and access to multi-tiered support services via this certification.
ITWeb Events: What are the biggest challenges that you experience on a day-to-day basis?
Thomas Lee: Building a true 24x7, self-service public cloud using bleeding-edge technology is not for the faint-hearted. We started with OpenStack just as it gained a bit of traction, but even with the help of a more experienced global vendor, we had heaps of issues. One was that we had to learn to open source improvement code to the upstream code branch (via our vendor partner), so that the global community benefits from our improvements just as we benefit from theirs. We also had to change an internal mindset, as we now are a business unit that builds and monetises intellectual property, not just buying and selling widgets and services. Thirdly, the lack of suitable skills in the local market is a massive issue for us and our local partners.
ITWeb Events: What is it about cloud that you enjoy most; and what aspect of this role do you least enjoy and why?
Thomas Lee: I love the dynamic nature of the environment, technology and customer use cases. I am fascinated about the ways in which customers are using cloud technology, and enabling new business opportunities for themselves.
Managing people is difficult, I am not the world's greatest manager. Luckily I have a great self-starter team in place to give me a hand. Personally I'd rather spend my time with customers, solving problems and creating opportunities. I'm a firm believer in building loyalty through providing fit-for-purpose delivery rather than locking clients into restricting contracts.
ITWeb Events: A person has to stay at the cutting edge of this industry - how do you keep up with the latest developments in this fast-evolving industry sector?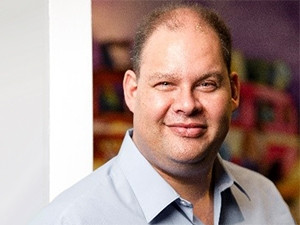 Thomas Lee: I make sure that I am "plugged in" into the larger OpenStack community. This includes attending global events and building relationships with vendors and groups in the OpenStack space. I read obsessively and make sure that I consume as much info as I can about the technology, market and mind-set out there.
ITWeb Events: If you could give a piece of advice to professionals entering the cloud space, what would it be?
Thomas Lee: Make sure that you build a wide range of skills. If you want to enter the technical side of the business, you have to understand systems administration, storage, networking and have basic programming/scripting skills. Find a company that has a clear vision, and operates in a market segment where they can thrive, despite pressure from global players.
ITWeb Events: Where do you see this 'function/role' going in the future; what changes do you expect to see?
Thomas Lee: Cloud technology powering a diverse set of solutions is set to continue to grow. As the wider population gains more access to affordable Internet access, we'll see a surge in cloud-powered applications developed around communities. I am super excited about the new software apps we see built around solving pockets of issues in different languages. Africa is a unique place, and what works globally does not always work here. While infrastructure as a service is in its infancy locally I expect to see an aggressive move up the services layer to platforms as a service and software as a service.
ITWeb Events: What is impacting on the adoption of cloud technology locally?
Thomas Lee: While cloud technology adoption is clearly accelerating in large enterprises, we do not see the same adoption rate in the mid-market. In my opinion several factors are impacting on cloud adoption locally. Fear keeps companies inert. They do not understand cloud technology and its uses, they fear change and that it might leave them vulnerable from systems point of view, or lead to technical job losses. Secondly, a lack of skills mean that they are slow to start on the cloud journey. Smaller organisations think from the infrastructure up, they know how to make a mail server fault tolerant by backing it up, having multiple network connections etc. They understand recovery point objectives and back-up time objectives. Cloud requires thinking from the application down. Use the cloud building blocks to make systems resilient at the application layer. Lastly, the huge number of legacy client-server style systems making it more difficult to move to cloud infrastructures.
At the ITWeb Cloud Summit 2017, Lee will be looking at the benefits of using a locally based OpenStack platform; at which time he will also announce the launch of a new offering that has been given the green light after years of R&D. Lee adds: "I look forward to demonstrating the leap forward that companies can make with cloud, especially when moulding public and private cloud platforms to gather and analyse data and rapidly respond with up-to-the minute tech-driven applications".