Telkom to outsource additional 260 employees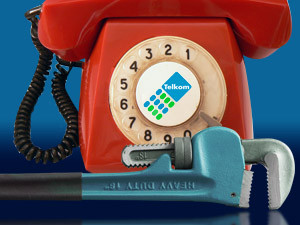 Telkom is looking to transfer 260 employees of its Shared Services division to WNS SA, an outsourcing company, by May.
Over the past two years, the company has been involved in a turnaround strategy which has seen some employees either being retrenched or transferred to outsourcing companies.
Trade union Solidarity says it will oppose Telkom's latest Section 197 transfer process. According to Marius Croucamp, deputy general secretary of the communications industry at Solidarity, Telkom, at a meeting this week, announced "to Solidarity's shock, that employees would be transferred to WNS in terms of a tender process that had been followed".
"Solidarity does not support Telkom's decision to transfer employees to WNS by any manner of means. Former Telkom workers, who were transferred to the company in October last year, are currently working under adverse and uncertain working conditions. Many of the 255 Telkom employees who had been transferred last year have since been retrenched," Croucamp says.
ITWeb last year reported that former Telkom employees transferred to WNS, as part of the former fixed-line monopoly's Section 197 business transfer process, were facing another restructuring process.
Croucamp says Solidarity is particularly concerned about the fact that WNS does not have the necessary human resource capacity to accommodate additional employees.
"It seems as if WNS does not have proper structures in place to support all its employees. Due to the previous transfer process, several of the company's human resource functions have fallen short, resulting in the late payment of overtime and pension, for instance. We are most concerned about the job security of our members who will now be transferred to WNS."
Croucamp says Solidarity, furthermore, strongly questions the tender process Telkom has followed. "We have requested all documents relevant to the process Telkom has followed, including the applications from and details of the other bidders. As soon as we have studied the information, we will determine a strategy for the process going forward," Croucamp adds.
Cost benefits
Jacqui O'Sullivan, managing executive for group communication at Telkom, says: "The Labour Relations Act is very clear on what conditions must be met to legally and correctly conclude a Section 197 process."
According to O'Sullivan, the law clearly states that in a Section 197 process, all affected employees may only be transferred on terms and conditions that are on the whole not less favourable than those on which they are currently employed, and Telkom will continue to adhere to the spirit of the law.
"Telkom's decision to pursue an outsourcing option in our Shared Services was specifically selected to help us avoid job loses while still delivering the cost and performance benefits that our company requires. These Shared Services skills are required by Telkom and we do not envisage any job losses as a result of this Section 197 process. We will continue to engage with organised labour on this process," she notes.
In February, Telkom announced it would embark on a restructuring process affecting around 560 employees. Of those, 300 would possibly be retrenched and the rest would be transferred to another company in terms of a Section 197 transfer process.