Downtime is still on the up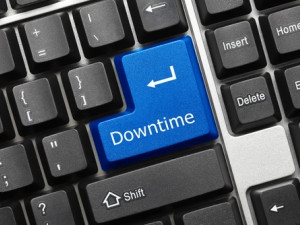 The average annual cost of downtime per organisation is increasing substantially.
This is according to the 2016 Veeam Availability Report which interviewed 1 140 IT decision-makers across 24 countries. SA was included in the research project for the first time this year and 30 senior IT decisions-makers from local enterprise-sized organisations were interviewed.
The research discovered that 84% of IT decision-makers interviewed - 2% higher than in 2014 - admitted their organisations have an availability gap: the gulf between what IT can deliver and what users demand.
To combat this, most organisations are investing in their data centre, with two-thirds (68%) doing so specifically in order to enable 24/7 operations.
Veeam says while enterprises appreciate the challenges facing them and are taking measures to overcome these, they still seem to be falling short.
What is alarming is that despite obvious investments, the average number of unplanned downtime events reported has increased since 2014 (from 13 events to 15 in 2015), says Ratmir Timashev, CEO of Veeam.
The average length of each downtime event has also increased (from less than 1.5 hours to almost two hours for mission-critical applications).
The result of these increases is that the average annual cost of downtime to an organisation can be up to $16 million. That is $6 million higher than recorded in the 2014 wave of this study. In addition, Timashev says, application downtime can have an impact that goes beyond financial loss - the majority of the respondents say confidence in the organisation (68%) and brand (62%) can also suffer.
Veeam says the average per hour cost of downtime for a mission-critical application is just under $80 000. The average per hour cost of data loss resulting from downtime for a mission-critical application is just under $90 000. When it comes to non-mission-critical applications, the average cost per hour is over $50 000 in both cases, the company says.
"Despite senior IT decision-makers understanding that availability is of paramount importance, and that investments are being made, the reality is that service levels are falling short. Users are demanding a crisp, seamless experience, but instead, they are having to deal with services that are below par and this is costing enterprises millions of dollars in lost revenue, productivity and brand reputation," Timashev notes.
"Today's users - whether as employees in the workplace or consumers at home - are immersed in technology and have zero patience for unavailable data and applications, so delivering a seamless experience is pivotal. Business leaders need to challenge traditional thinking and really ask themselves whether their operations are truly up to this task. If the answer is no, then they need to be prepared to feel a user backlash," he adds.