Fibre land grab expands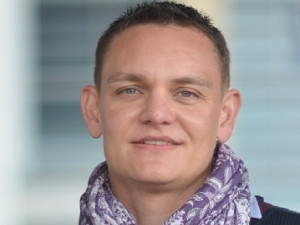 Apartment blocks in Cape Town are set to soon be connected to what Octotel claims is the city's first open-access network focused on fibre-to-the-home (FTTH).
FTTH - and its business counterpart - has been gathering steam in recent months, with companies increasingly offering suburbs and residents an open-access alternative to fibre. MTN has been rolling out in Lonehill, Vumatel adding more neighbourhoods to its network, and Vodacom entering the fray, with the promise of being a serious fixed-line competitor.
BMI-TechKnowledge director Brian Neilson has previously noted there is a fibre land grab under way. Now Octotel, founded by two telecoms veterans, is targeting apartment blocks in Sea Point, Bantry Bay, Mouille Point, Green Point and Fresnaye. Telkom is also rolling out fibre in Cape Town.
The company, which started building its new Web site around the middle of last month, says it provides fibre-optic line rental services and is rolling out services in Sea Point, with a focus on apartment buildings.
Octotel was started by Joe Botha and Michael Pollock. Botha has been building and running companies in the telecoms sector for 15 years. He is also behind opt-out registry TrustFabric and near-field communication app Gust Pay.
Botha has co-founded and sold two Internet service providers as well as Teraco, SA's first vendor-neutral data centre provider. He was chairman of the Wireless Access Providers' Association for three years and served on the management committee of the Internet Service Providers' Association.
Pollock has a background in accounting and finance, with experience in managing large corporate accounts and various global trading platforms.
Octotel says on its Web site that fibre is the fastest technology for Internet access because ADSL runs on old copper infrastructure and its speed is limited to 10Mbps. "Fibre has a long life span; it's orders of magnitude faster than copper."
The company adds it is rolling out its fibre network in partnership with the community and local Internet service providers, and is hiring.