DataProphet secures foreign investment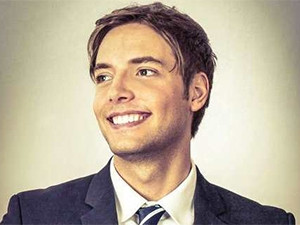 Cape Town-based artificial intelligence solutions start-up, DataProphet, has entered into an investment partnership with Yellowwoods Capital Holdings.
Yellowwoods Capital Holdings, a member of the European-based global investment and private equity focused Yellowwoods Group, has acquired a significant interest in DataProphet, where the local start-up will act as the advanced analytics partner for the group. The group's local investments include Hollard Insurance, Clientele and Nandos, among others.
While the actual value of the investment into the start-up remains under wraps, DataProphet commercial director and co-founder, Daniel Schwartzkopff, says the business has hit multimillion-dollar status.
"As a private fund, our investor partners would prefer us not to discuss the amount. It can be disclosed, however, that DataProphet was priced at a multimillion-dollar valuation," he explains.
Schwartzkopff adds: "This investment is a testament to the team we have built, to our capabilities, and ultimately, to the field as a whole - all of which is very exciting.
"It has given us the freedom to do what we are good at, while also being able to invest in additional resources and machines if and when necessary," he says.
Global ambition
According to the company Web site, DataProphet provides actionable artificial intelligence solutions and machine learning services to numerous industries, ranging from finance to legal.
Schwartzkopff says DataProphet explores the development of algorithms that learn from available data and has applications in any public or private sector organisation that wants to make predictions and has a large data set at its disposal.
"DataProphet offers a suite of internally developed products as well as custom product development and consulting services - the constant influx of new ideas from our clients and partners across various industries promotes innovation, which is something we thrive on," he explains.
According to Schwartzkopff, global interest and uptake of this technology is significant, with industry giants Facebook, Google and Uber all recognising and utilising machine learning solutions.
Although the company has a strong South African presence, it is looking to bolster its offering across borders and industries alike, says Schwartzkopff.
"South African businesses haven't been as quick to jump on board as those in the US, mainly due to a shortage of artificial intelligence skills in the country. Recently, however, a number of large local and international corporates in South Africa have begun to allow for these solutions in their budgets."
Schwartzkopff says, while DataProphet is good at building algorithms, any machine learning business requires partners that have data for which these products can be developed. That is why the start-up is looking towards the European and North American markets for further expansion.
"In addition to working with a number of large local and international corporates in South Africa who operate primarily in the finance and insurance sectors, we are also working closely with a number of start-ups in Silicon Valley," Schwartzkopff concludes.