Blue Label eyes 3G Mobile in R1.9bn deal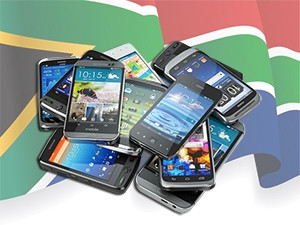 With Blue Label Telecoms looking to seal the R5.5 billion Cell C recapitalisation deal imminently, the company is also looking to snap up 3G Mobile for R1.9 billion.
Blue Label made the announcement in a SENS statement this morning, saying the shares in 3G Mobile will be acquired in two stages.
It explains the initial acquisition by Blue Label's subsidiary, The Prepaid Company, will be 47.37% of the issued share capital of 3G for a purchase consideration of R900 million. The acquisition of the remaining 52.63% of the issued share capital of 3G Mobile will be for a purchase consideration of R1 billion. It believes the transaction will be completed in September.
3G Mobile supplies and distributes mobile phones and tablets to major retailers across SA and Sub-Saharan Africa.
It operates in eight African countries, with offices in SA, Namibia, Botswana and Mauritius, and distribution channels into Zambia, Zimbabwe, Swaziland and Lesotho. It has distribution rights for all major tier one and tier two mobile device and handset manufacturers, including Apple, Samsung, Huawei, HiSense, ZTE and Nokia.
Blue Label points out that through its wholly-owned subsidiary, Comm Equipment Company, 3G Mobile provides the financing of the mobile handset component of postpaid contracts to cellular network providers such as Cell C. At present, the Comm Equipment Company finance book is approximately R3 billion.
It adds 3G Mobile shall be utilised as Blue Label's expansion platform into the financing and supply of mobile devices, handsets and allied products. Both of these functions supplement Blue Label's strategic objectives to provide value-added services to both Cell C and its own customer base.
Blue Label believes 3G Mobile provides the ideal platform to consolidate Blue Label's low-cost and certified pre-owned mobile handset divisions into a consolidated group.
"The resultant acquisition is both earnings accretive and provides a solid foundation for distribution into the burgeoning low-cost smartphone market."
The net profit after tax of 3G Mobile for its year ended 31 December 2016, after adjusting for non-recurring expenditure, amounted to R248 million. It is expected that its net tangible assets will be no less than R1 billion as at the effective date of the initial acquisition, says Blue Label.
It points out that in terms of the listings requirements, the 3G acquisition is classified as a category two transaction and, therefore, does not require shareholder approval.
The JSE-listed Blue Label is also planning to acquire 45% of SA's third largest mobile operator for R5.5 billion. Cell C announced its recapitalisation plans on 10 December 2015.
Blue Label obtained irrevocable undertakings from approximately 53% of shareholders to vote in favour of the Cell C recapitalisation deal, including the vendor consideration placement of R2.75 billion, the company said.
It added that if the deal goes through, Cell C's net borrowings will be reduced to a maximum of R6 billion from R8 billion.