Salary surveys help determine market worth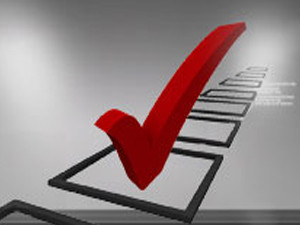 A salary survey is an important professional guide to not only determine the state of the industry but also the market value of employees.
This is the view of industry pundits, who say professionals need to be able to assess where they are on the remuneration and benefits scale.
According to Richard Hurst, Ovum senior analyst, salary surveys allow users to determine their market worth as well as understand the ebb and flow of market conditions and trends that will affect their career development directly.
"The ability to add more data or further insight for professionals will allow them to also expand their skills and gauge market demand for various skill sets," says Hurst.
George Kalebaila, IDC senior research manager for telecoms and media in Sub-Saharan Africa, says surveys are great for benchmarking and providing market insights to employers and professionals alike.
"Salary surveys help organisations to check which skills or roles are becoming commoditised and therefore could be outsourced, as well as the range they could expect from the market.
"Additionally, organisations could use survey data for retention strategies for top talent as well as to direct their efforts on developing and attracting critical skills within their organisations," notes Kalebaila.
Professional guide
One example of a salary survey that aims to help professionals in the IT industry is the ITWeb/CareerWeb IT Salary Survey. Now in its 17th year, the 2016 survey is positioned as "SA's definitive tech salaries and careers guide".
This year, ITWeb has partnered with specialist remuneration consultancy Emergence Growth, to add expertise and further rigour to the data cleansing and analysis process.
ITWeb editorial director Ranka Jovanovic says the company's survey collects data directly from ICT professionals. "We capture over 3 500 entries every year, with respondents ranging from entry-level help-desk technicians and junior programmers, to chief architects and CIOs.
"As a media house, what we have been lacking is remuneration specialist expertise. The partnership with Emergence Growth will help us considerably improve the final report as they will add their expertise to the data cleaning and analysis process.
"We are hoping to achieve industry-wide participation once again this year. With close to two decades of salary data, we are able to perform interesting comparative analyses and track trends that reflect the state of the local ICT sector," notes Jovanovic.
Moira de Roche, MD of Aligned4Learning, says respondents should also be encouraged to supply accurate data. "I think there is a tendency to think they should put in higher figures because this will serve them well next time they are negotiating pay, but all it does is skew the data and make the survey results questionable. Professionals need to be able to assess where they are on the remuneration and benefits scale."