Blockchain-based solar start-up gets R23m boost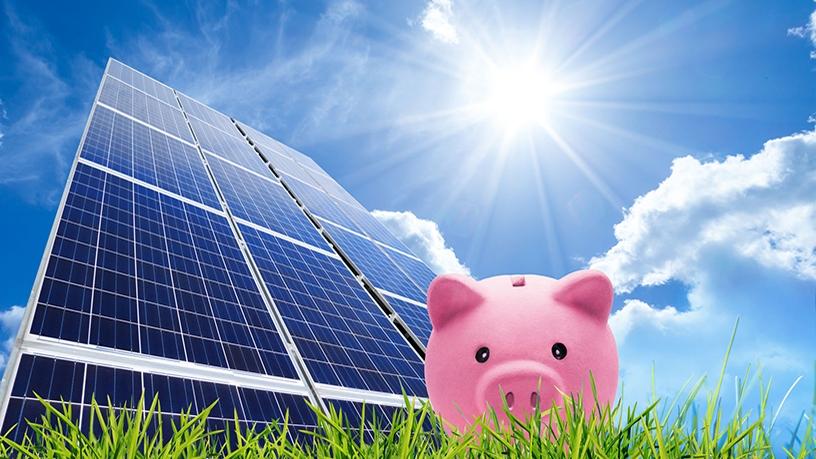 The Sun Exchange, a South African start-up using blockchain technology to democratise solar power, has secured $1.6 million (R23 million) from various investors based in SA and the US.
The Sun Exchange is a marketplace where individuals can purchase solar cells and have them power businesses and communities in the sunniest locations on earth.
It leverages blockchain and Bitcoin to increase transparency and reduce the costs of the cross-border transactions, both problems that inhibit the majority of commercial solar projects from accessing traditional funding options.
Users lease their solar cells purchased through The Sun Exchange to hospitals, factories, schools and other end-users, earning them decades of solar-powered rental income.
Sun Exchange hosts what it calls "crowd-sale" of solar cells. It works a bit like crowd-funding in that the project will only go ahead once all the solar cells have been sold.
The start-up company was founded in 2014 by serial solar entrepreneur Abraham Cambridge. In 2014, Cambridge moved to Cape Town to advise banks investing in the Renewable Energy Independent Power Producer Procurement programme but soon realised that due to lack of funding, the on-roof commercial solar market is stunted, which, he says, was illogical as SA has ideal conditions for harnessing this free energy.
His solution was to open up commercial solar project opportunities to a global audience to locate their panels on these empty commercial roof spaces, and through a blockchain payment rail, enable simple and transparent network of nano-leases, meaning monetised African sunshine is now being streamed around the world in digital currency.
"We have had backing from Kalon Ventures in Joburg and Network Society Labs in New York, as well as backing from some of the world's leading tech accelerators - Techstars and BoostVC," says Cambridge.
"We are using the funding to employ new software staff, expand our marketing reach and develop the SUNEX Token, a crypto token asset which represents and enables solar cells to be traded in digital currency exchanges.
The company was launched on Indiegogo and in 2015 it raised $20 000 through this crowd-funding platform. Sun Exchange has also received numerous cash prizes from the SWIFT Innotribe Best African Start-up and the Dubai Global Blockchain Challenge.
Cambridge adds that Sun Exchange is tokenising the solar panels in its projects, and this token sale will enable a massive acceleration of solar deployments.
"We were the first company in the world to utilise blockchain technology to get solar projects funded and allow users of Bitcoin to spend this currency on buying solar assets. This fusion of these two breakthrough technologies is really a revolution."
According to Cambridge, blockchain enables a democratisation of solar power as consumers can purchase individual solar cells at $10 a cell and lease these over periods of 20 years.
He explains that individuals can choose which projects they electrify with their solar cells, hence, a democratic process. "The resolution on payments required for such a low value asset is only possible due to blockchain."