Net1 apologises for 'arrogant' CPS comments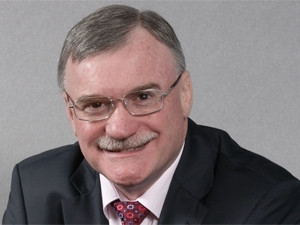 The board of directors of Net1 UEPS Technologies has issued a statement apologising for any comments made by Cash Paymaster Services (CPS) that were perceived as offensive.
CPS has been in the headlines in recent months for the ongoing social grant payments debacle. CPS, a Net1 subsidiary, distributes welfare grants on behalf of the SA Social Security Agency (SASSA).
Serge Belamant, Net1 chairman and CEO, has also caught some flak for his comments in the media. Most recently, Belamant reportedly said unless government uses pigeons to deliver social grants, it is only CPS that has the capacity to fulfil payments on 1 April.
In SENS statement, the board says it is deeply concerned by certain comments made by senior government officials, MPs, shareholders and reporters concerning the alleged "unacceptable and arrogant" attitude displayed by CPS.
In the statement, the board says it regrets any arrogance, perceived or real, by CPS relating to the grant crisis, directed at SASSA, other government bodies or potential solution providers.
It reads: "The board is of the view that any of the comments made were meant most sincerely and only with the intention of providing transparency regarding the solution currently provided by CPS and to assist in ensuring uninterrupted service delivery to the 10.5 million grant recipients.
"The board, including its chairman, apologises unreservedly to the South African government, SASSA and all grant beneficiaries to the extent that comments made by CPS were perceived as offensive, or in any way criticising the vital process currently under way."
The board adds, notwithstanding the above, it respectfully reminds all participants in this process that CPS engaged with SASSA over the last 12 months with the intent of demonstrating the urgency, complexity and time frame required for it or a new service provider to take over from CPS.
"Net1 and CPS remain fully committed to assist the government and SASSA to ensure no grant beneficiaries are prejudiced during the transitional period.
"Notwithstanding the uncertainty regarding its arrangements with SASSA, CPS has not in any way reduced or downgraded its operational capabilities to deliver grants in the world-class, efficient and secure manner it has maintained over the past five years."