Gupta-owned Sahara Computers retrenches staff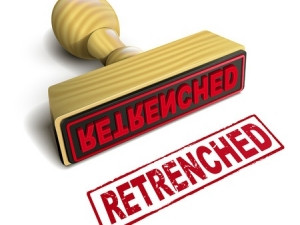 The Gupta-owned Sahara Computers has retrenched 40 workers following an impasse with SA's major banks.
According to an IOL report, the controversial family and its defenders have argued that as many as 7 500 people employed by Sahara parent company, Oakbay Investments, and its subsidiaries stood to lose their jobs if the accounts were not reopened.
An official at the company confirmed the retrenchments to ITWeb this morning. Sahara employed just over 200 people before the retrenchments announced yesterday.
Established in 1994, Sahara is an independent IT distributor in Southern Africa. On its Web site, the company says it has over 6 000 channel partners.
The Guptas started Sahara Computers with R1.2 million after spotting a gap in the market created by established tech giants that were selling at huge mark-ups.
The company is an authorised distributor for LG, Sony, Toshiba, Genius and Lexmark. Sahara's flagship products include desktop computers, notebooks, netbooks, digital cameras, storage devices and other lifestyle products.
First National Bank, Absa and Standard Bank closed the controversial Gupta family's accounts following the so-called "state capture" allegations.
The alleged close ties between the Guptas and president Jacob Zuma have drawn widespread criticism, with accusations the family used its "proximity" to the president to "offer" Cabinet positions.
Audit firm KPMG, car rental agency Avis, petrol card company Equestra, WesBank and hardware manufacturer HP are some of the major firms said to have abandoned business with the Guptas.
Meanwhile, labour body Cosatu has lambasted organisations that have cut ties with the Gupta family's Oakbay Investments, saying it would affect innocent workers as a result.
The trade union accuses KPMG and three of the country's big four banks of "political posturing" for unexpectedly cutting ties with Gupta-owned businesses and shutting down their bank accounts.
"The decision by Absa, FNB, Nedbank, Sasfin and KPMG to stop doing business and associating with the Guptas is nothing but political posturing," says Cosatu spokesperson Sizwe Pamla.
"This decision will not only negatively affect the gluttonous Guptas, but will badly affect the innocent workers, who have no dog in that hunt."
Trade union Solidarity has also weighed in, calling on Zuma to "accept responsibility for the likely job losses that may arise due to the Gupta family's corrupt abuse of the state".