New MD at Fujitsu SA
The opportunity for Fujitsu moving forward is significant, supported by technological innovation, highly skilled staff, an excellent partner landscape and, ultimately, our customers, expresses new MD, Hannes Burger.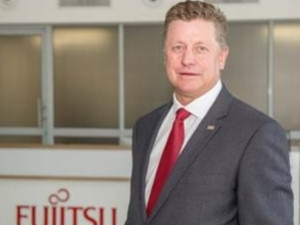 Japanese-headquartered technology solutions firm Fujitsu is ushering in a new era at its SA and English speaking Africa (18 countries) operations, under the leadership of newly appointed MD, Hannes Burger.
"We build long-term relationships with our clients and partners. Our approach is a consultative one; we want to understand our clients' business needs/pains, and, in partnership with them, help them solve their business problems using Fujitsu technology solutions. This is the approach that Fujitsu has applied to its current clients with great success. We live the journey with our customers from solution design all the way through to ensuring that the business benefits are met," Burger explains.
South African-born Burger, who is responsible for Fujitsu's overall business in SA and English speaking Africa, has spent the past 30 years in the IT industry, with various roles in companies such as Absa, AST and Gijima - where he was awarded business executive of the year for three consecutive years.
Prior to his current role, Burger was the company's sales director for a period of 12 months, where he says the staff complement at Fujitsu SA (Africa) was strengthened, specifically in the sales and pre-sales area. "We injected new, highly skilled people into the team, making a difference to our capabilities to service our customers and partners alike.
"Major focus was also given to our partner landscape and we have now successfully signed up our partners in the various market segments, including tier one, distribution and tier two partners.
"Fujitsu is the leading Japanese ICT company offering a full range of technology products, solutions and services. Approximately 156 000 Fujitsu people support customers in more than 100 countries. We use our experience and the power of ICT to shape the future of society with our customers. Fujitsu Corporate was founded in 1935, and in June of 2015, we celebrated 80 years of being in business.
"Fujitsu continues to invest close to 4% of its annual ($46 billion) revenue in R&D, and is hugely successful with its environmental action plan, which is reducing greenhouse gas emissions in its factories and data centres alike.
"In SA/Africa, the ICT company is focused on delivering IT infrastructure solutions, together with a full range of related services, from consulting through integration and deployment.
"The company recently moved to new premises in Erand Gardens, Midrand, and the move has been an integral part of repositioning Fujitsu South Africa."
Brand awareness
As part of this strategy of forming a "new company", Burger says he wants to build awareness of the Fujitsu brand in the next eight months, as this has not been a major focus of Fujitsu before.
The "Fujitsu World Tour", being staged for the second time in Johannesburg (18 August 2016), is a key part of the brand awareness campaign, showcasing Fujitsu technology, capabilities and culture.
The biggest event of the year for Fujitsu is 'Fujitsu Forum', taking place in November 2016 in Munich Germany, where 20 000 clients and partners from across the globe get an insight into how Fujitsu and its alliance partners' technologies and solutions are being brought together to enable the promise of a 'human-centric intelligent society'.
Digitisation
Organisations around the globe are looking to digitisation to assist in achieving profitable and sustainable growth. The challenge for technology vendors is to add value to customers and partners from various industries and who are at different stages on their journey to digital. This is where Fujitsu is uniquely positioned as a technology partner.
Whether your requirement is for base components such as the record-breaking PRIMERGY servers, ETERNUS and NetApp Storage solutions, through reference architectures and appliances enabling integrated systems leveraging converged and hyperconverged architectures such as Fujitsu's PrimeFlex offerings, or a need to deliver seamless cloud-based services leveraging digital technologies such as contactless PalmSecure Biometrics or RFID technologies to deliver on the promise of IOT, Fujitsu understands the challenge and has the technologies, partners and services to take you forward.
Alliances
Strategic alliances are critical to Fujitsu's proposition, and are selected carefully and then managed on the basis of a common vision, transparency and trust. As an example in the infrastructure space, partners such as Brocade and NetApp, which Fujitsu has partnered with for 17+ years, are a key component of its storage solution construct.
Similarly, Fujitsu's alliances with major platform vendors such as Microsoft, SuSE, Oracle, VMware, Citrix, Commvault, VERITAS and SAP, allow the company to offer industry leading reference architectures.
One such example would be its relationship with SAP, where, aside from being a customer, partner and supplier to SAP, Fujitsu has been doing business with SAP for over 45 years. Twenty-five of those years include Fujitsu having a strong presence in Waldorf, and today it boasts an office of over 70 staff in this location. SAP runs over 4 500 Fujitsu servers and 200+ of these are HANA systems being used in production, prototype labs, etc.
Fujitsu has a very successful SAP HANA pedigree in South Africa and Africa. Key achievements include multiple SAP HANA deployments since 2010, including:
* The first SAP HANA BW production systems in SA;
* The first SAP HANA Business Suite solution in Africa;
* The first SAP CAR deployment in SA;
* The first SAP adaptive cloud solution in SA; and
* Multiple SAP B1 HANA deployments.
Services
Quality and innovation has allowed Fujitsu to reach the position as the world's fourth largest IT services provider worldwide, and number one in Japan. Its local vision is to grow and improve the Managed Infrastructure Services Business and Application Services in the Africa region by leveraging its valued partners, and adopting global best practice, standards, and operational models to provide world-class services to its customers.
Fujitsu's Managed Services focuses on high quality service design in every phase of the IT life cycle - from the analysis and design concept to the implementation and ongoing management and support. The key areas of focus are remote infrastructure services, data centre and integration services. These services are delivered in collaboration with Fujitsu's extensive partner landscape.
Industry solutions
In SA, the company's Application Services focuses on two main industry segments: local government and transportation.
For the local government sector, Fujitsu's Integrated Financial Management Suite (IFMS) addresses the customer challenge from budgeting through revenue collection to customer care.
In the transport sector, the company addresses the complex resource planning, optimisation, tracking, alerting and management challenge. The reference case in this sector is its success in the airline industry, where Fujitsu assists airlines in the planning, optimisation, management and tracking of its two key resources - aircraft and crew.
All Fujitsu's industry solutions are available as an on-premises, hosted, shared service or cloud construct.
"We have a lot to offer; the key for us is ensuring that our customers get a solution that delivers the business value they require," says Burger.
Looking ahead
There's no doubt that Fujitsu has world-leading technology and solutions, but successful customer relationships rely on trust. Burger explains: "The decision-making from a client perspective will be based on business value, risk and ROI; but in the absence of trust, the assessment of each will be negative, irrespective of the business case.
"We know that Fujitsu, with its technologies and solutions, can deliver business value to our clients and partners. There is also healthy revenue growth taking place in Africa with our partners, and this will be an integral part of our regional growth in the future."