Bebuzee rapidly gains ground as most comprehensive social network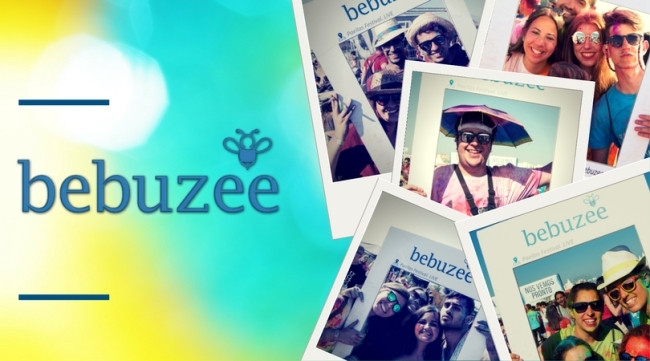 UK firm, Bebuzee, is rapidly gaining ground as the industry's newest and most comprehensive free social networking platform, overwhelming such well-known competitor as Instagram. With a single source for video, photos, blogs and social sharing, users find more forms of tailored content than on other sites. Recent statistics show that users spend longer on Bebuzee than on most other sites as they engage with content specifically aimed at their interests.
In real-time mode, Bebuzee now allows users to capture an instant photo, record instant video or upload an image and video, crop, add filters, special effects, insert emoticons, clip-art graphics or even multiple caption boxes with custom text.
According to founder and CEO, Joe Onyero, the state of the social media industry has changed dramatically. Onyero explained: "Over the course of the last 11 to 12 years, social media and social networks in particular, have changed the way people use the Internet. Billions of people use Facebook and Twitter and even the recently formed Ello. More platforms arose, including Instagram, one of the fastest increasing social networks of all time, reaching over one million users in a small timeframe of just shy of two and a half of months, making them the fastest growing social mediums of all time. Other big players to rise include WhatsApp, the mobile messenger giants, and then Snapchat, a photo messaging application developed by three former Stanford University students. "
Bebuzee elected to present its users with a chronological list of posts, not filtered by projected interest, breaking with Facebook and Instagram which reorder posts while attempting to calculate user interest. The new product also challenges Pinterest, with a range of photo templates and filters for creating unique photo essays, montages and postings.
Focused upon protection of user data, Bebuzee has vowed not to harvest and sell data to third parties, breaking from the methods of other social networking and messaging apps.
Further information can be obtained from www.bebuzee.com. The app, Bebuzee, is free, and available through the iTunes App Store or Android Play Store.
Bebuzee filed for an initial public offering of its shares in the United States which was made effective by the Securities and Exchange Commission on 14 March 2016.