WCape seeks US investment opportunities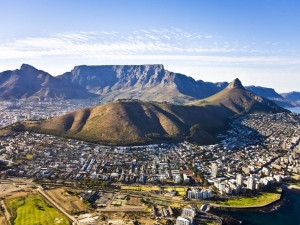 The Western Cape government and the City of Cape Town will conduct a joint trade and investment mission to the US in an effort to boost the province's ICT sector.
According to a statement, the US mission also seeks to boost business tourism and promote the Western Cape as a film destination.
Western Cape government minister for economic opportunities Alan Winde and Cape Town executive mayor Patricia De Lille will be accompanied by officials from Wesgro.
Speaking about the US mission, De Lille says the technology and film sectors are huge growth areas for Cape Town.
De Lille notes the mission is part of an investment strategy where government promotes the city directly. "We have done our market research and preparatory work, and now we are going to try and get investment by meeting with the industries themselves. This is to try and get foreign capital in the city and create jobs for our residents.
"We are determined to let the world know that Cape Town is open for business, so that businesses can invest in our city and create jobs for our people. We have so much to offer to even the best and biggest companies in the world, and we want to give them the reassurance that Cape Town is the place to operate in."
Winde says: "The United States of America is the world's biggest economy, and an important partner for the Western Cape. We are seeking to strengthen trade and investment links between ourselves and the US in key areas.
"We will be focusing on business tourism, film and ICT. Through Project Khulisa, we are seeking to add up to a further 100 000 jobs to the economy."
He also notes North America is a strong and growing source market for tourism to the Western Cape. "We will be seeking to put agreements in place which will allow us to build on this momentum."