No job losses when Liquid Telecom acquires Neotel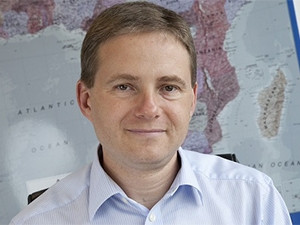 Neotel will not see any job losses should its acquisition by Liquid Telecom go through.
This is according to Liquid Telecom CEO Nic Rudnick, speaking to ITWeb today on the side-lines of the AfricaCom 2016 conference in Cape Town.
"We are not planning to scale down Neotel; we are planning to scale it up and we will grow it. We are not going to go in and start restructuring it in a manner that sees jobs being reduced or anything like that.
"We think there is ample scope for growth which is going to keep at the very least the existing structure of Neotel very busy, if not more," he adds.
This as Liquid Telecom says the R6.55 billion acquisition deal is "progressing very well" and is expected to close "very soon".
"The Competition Commission approved the deal some weeks ago. We are just waiting for final regulatory approvals to come through and we are very hopeful the transaction will close very soon," Rudnick says.
Rudnick told ITWeb he could not predict a date if or when the transaction might be approved, but says the company's feeling is that it should be closed "in weeks rather than months". The company is waiting for regulatory approval from the Independent Communications Authority of South Africa (ICASA) but he is "very confident it will come out very soon".
"ICASA has been very efficient in how they have processed it and have been adhering to all of the timelines that one would expect them to adhere to. So we are not expecting any delays there."
In June, Liquid announced it planned to acquire Neotel for R6.55 billion. The deal includes a partnership with Royal Bafokeng Holdings, a South African investment group, which has committed to take a 30% equity stake in Neotel.
The deal came after a long-awaited R7 billion acquisition of Neotel by Vodacom was called off in March.
Rudnick says that with the Neotel transaction, Liquid's presence in SA "is increasing very substantially" and that Liquid has big growth plans for Neotel.
"We are going to reduce the debt of Neotel very significantly and we are bringing in a lot of new capital [into the business]. There is a lot of investment in the network that is going to happen immediately upon the closure of the transaction. So we really see a lot of growth moving forward.
"We will integrate the networks so that they work as a single integrated network but provide the African connectivity that we are renowned for providing. We will also improve the network here in South Africa and introduce a whole variety of new services here," he adds.
"The Neotel acquisition adds South Africa onto our African footprint, and means our network now covers SA, Botswana, Zimbabwe, Zambia, DRC, Burundi, Rwanda, Uganda, Kenya and Tanzania. So we have built what is the largest single fibre network on the African continent, connecting more countries on a single network than any other."
Liquid Telecom is majority owned by diversified telecommunications group Econet, which was founded by Zimbabwe's richest man, Strive Masiyiwa, and has operations and investments across Africa and the globe.