Digital transformation puts pressure on businesses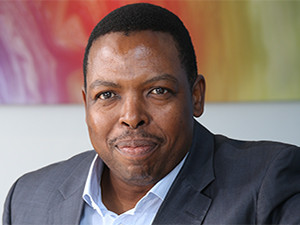 Technology is redefining and disrupting the way organisations operate, and as a result, new business models are emerging to change the way businesses function.
So said Jonas Bogoshi, country manager at EMC Southern Africa, speaking yesterday at EMC CIO Connect in Johannesburg.
The needs, requirements and expectations of customers are also changing, creating problems for companies and governments around the world, he noted.
According to Bogoshi, the big changes organisations are witnessing promise to create a convergence of digital-enabled people and devices driven by software.
He pointed out large companies are in a tough spot - years of spending on technologies have created well-honed, but isolated systems that are good at doing only certain things.
These are expensive to maintain and don't give the competitive advantage they used to, explained Bogoshi. Using the old systems to maintain a flexible vision of the future is simply impractical, he added.
"It is a terrifying prospect for business leaders everywhere, yet the pressure has never been more acute than now. Technology, particularly its consumerisation, is moving at breakneck speed and changing the demands on enterprises."
Enablers such as cloud, on-demand software, social media and the ubiquitous app have taken the reins, he noted, adding the risk for companies to fall into irrelevance is greater than ever before.
In fact, more than half the companies that populated the Fortune 500 in 2000 no longer belong to that club, said Bogoshi.
"A new world is coming to be. And that world is the world of digital business. This is what we are seeing around us today - it's a reality."
According to Mark Walker, associate vice-president of Middle East and Africa at IDC, the very nature of data has changed - businesses, IT and consumers have a stake in it.
"Companies ignoring this may as well ignore that consumers eat, drink and carry money with them."
Yet there is no blueprint for success - the shift towards a digital generation is leaving no stone unturned, said Vic Bhagat, CIO of EMC.
Consumers have real influence, CEOs have real interest, company cultures have to adapt in fundamental ways, and CIOs are finding themselves moving from technology gatekeeper to a transformation agent, he added.
"It's a dynamic world today," said Craig Freer, ?executive head of cloud at ?Vox Telecom. "We're all faced with competitors that are virtual, agile and in many instances bringing business models that are catastrophic to many of our companies."
Businesses that will survive are those that are close to their customers, said Freer. However, the key is the alignment between business and IT going forward.
Lorenzo Lumassi, vice-president of global services at EMC, believes the relationship between IT and the company is the key ingredient and the opportunity to make a difference.
"It needs to be a phased and structured approach towards transformation. But you can't do it alone - you need the right partners both inside and outside the organisation to make it happen."