Net1 in US probe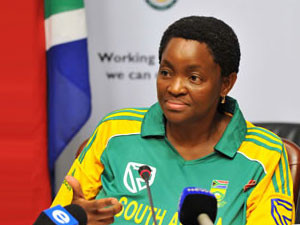 The Federal Bureau of Investigation (FBI) is probing whether any money changed hands when dual-listed Net1 UEPS Technologies was awarded a R10 billion deal to handle social security payments in SA.
Net1 says it has received letters from several US authorities, including the Securities and Exchange Commission (SEC) and the US Department of Justice's Criminal Division (DOJ) about the probe.
In a statement, Net1 says the FBI is looking into whether the company, its subsidiaries or its staff and agents and any other person affiliated with it, violated US laws by bribing South African government officials to win the tender.
The SEC's enforcement division is also conducting a non-public fact-finding inquiry into Net1. Part of the probe includes whether Net1 violated federal securities laws in connection with its filings with the SEC.
Net1 notes that it cannot predict what action may be taken and whether this will have any impact on its relations with the South African Social Security Agency (SASSA), its financial position, or its share price. However, the news sent its shares plummeting 8.02%, to close at R67.10, a 585c decline. The JSE's All Share index lost 0.15% yesterday.
The phased implementation, which has seen beneficiaries being issued with new cards and reregistered, will cost Net1 between R345 million and R384 million in capital equipment.
Net1 says it intends to cooperate fully with the DOJ and the SEC in the investigations. The company, which operates in SA, Republic of Korea, Ghana and Iraq, provides a universal electronic payment system, or UEPS, as an alternative payment system for the unbanked and under-banked populations of developing economies.
Allegations
Net1, which is listed on both the Nasdaq and the JSE, won the tender to provide a payment solution for about 15 million grants to 10 million South Africans across the country through its subsidiary Cash Paymaster Systems (CPS) in January.
However, the contract from the SASSA was deemed to be illegal in August by North Gauteng High Court judge Elias Matojane.
Matojane ruled that the contract will remain in place to make sure millions of South Africans continue receiving grants.
Net1 has said, while it was "delighted" with the ruling, it will appeal the decision. The ruling followed an application from rival bidder AllPay to have the tender set aside.
AllPay, an Absa unit, alleged SASSA improperly awarded the five-year deal to CPS and that it did not comply with the necessary regulations and laws. Net1 previously had a contract to distribute grants in five of SA's nine provinces, while AllPay handled payments in the Free State, Western Cape, Gauteng and Eastern Cape for a decade.
AllPay claims, in an affidavit filed with the court, that the "process followed by SASSA in awarding the tender to CPS is very deeply flawed". It argues it did not comply with several laws, including the Constitution.
According to finance minister Pravin Gordhan's February budget speech, total expenditure on social grants will grow from R105 billion, in 2012/13, to R122 billion, in 2014/15. Currently, nearly 16 million South Africans receive some form of social grants, which includes pension benefits and foster care payments.
At the time of the award, Net1 chairman and CEO Serge Belamant said: "We are overjoyed by the SASSA tender award and very proud of the confidence that SASSA has placed in our company and technology."
Trimming fraud
Social development minister Bathabile Dlamini has said the new biometric payment system was introduced this year to improve service delivery and cut down on fraud.
"SASSA identified weaknesses in the methodology of payment, which resulted in, among other deficiencies, duplicated payments, payments to persons who were not eligible beneficiaries, and other fraudulent conduct, which had an adverse impact on the budget allocated by Parliament, for social grants to persons who qualified."
Dlamini said because of the deficiencies in the system, SASSA continued to receive adverse and qualified audit opinions from the auditor-general. SASSA went to tender on 15 April last year and finally awarded the deal in January.