Voice biometrics redefines security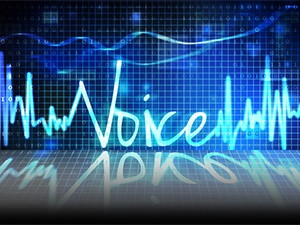 Voice biometrics is being adopted globally by companies, especially those with large contact centre operations, because it offers faster, improved authentication, a better customer experience and a reduction in fraud.
So says Tim Frost, TransUnion's vice-president for product management and development, who notes as the business realm continues to digitise, fraud, ID theft and information security concerns grow, and strong authentication becomes a critical issue.
"Voice biometrics are unique - they cannot be hacked. Voice biometrics uses a person's natural voice pattern as a password for authenticating access to services typically offered via contact centres and mobile applications, as well as to validate Web transactions."
According to Frost, the business sector has moved from PIN and password authentication to knowledge-based authentication to increase security.
He adds voice biometrics extends these mechanisms even further. "A voice print, because it is built on unique individual characteristics, is similar to a fingerprint and is unique to each person. More importantly, voice biometric authentication is the only reliable solution to introduce biometrics via a remote channel - the telephone."
Darren Arnold, strategy director at Merchants, believes although voice biometrics is not in wide use anywhere in the world, it's going to be the norm for authenticating identity within the next few years.
"For one thing, voice biometrics confers a massive, positive step-change in your organisational security," says Arnold.
"As with iris and fingerprint recognition technology, it is almost impossible for criminals to replicate the human voice. So, you have a high degree of certainty that the person in contact with your organisation is who he or she claims to be."
He adds that voice biometrics has an advantage over iris and fingerprint recognition in that a person's identity can be verified remotely, using a phone. With iris and fingerprint recognition, the person must be physically present to be authenticated.
In addition, says Arnold, the time involved in verifying someone's identity can be cut to the few seconds needed for a voice biometrics engine to match someone's live voice print with one that has been recorded.
"No more asking for an ID or passport number, a PIN or profile number, addresses, phone numbers, or the name of the person's dog or first teacher."
TransUnion has begun the development of a national 'voice bank' in partnership with OneVault. This offering is accessible via a hosted pay-per-use solution enabling the benefits of voice biometrics to the South African market.
The voice bank solution currently has 30 000 voice prints, primarily acquired via TransUnion's consumer call centre. TransUnion anticipates building this voice bank will deliver significant value to corporate customers as this data type.
TransUnion makes use of the OneVault voice biometric product suite to collect voice prints and notes.
"Voice biometrics integrates seamlessly with the existing authentication solutions of our clients. For example, the ability to check location or cellphone devices can add additional levels of validation which can be linked to a voiceprint to provide an enhanced confidence score," Frost says.