Naspers-owned PayU sees growth in SA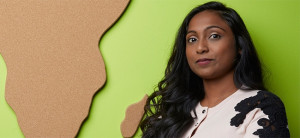 Payment services provider PayU SA has experienced robust growth over the past 12 months.
Since June last year, the company has quadrupled the number of transactions processed and has seen a 26% increase in total transaction volumes across its merchants.
PayU is an online payment platform owned by SA-headquartered Naspers - a broad-based multinational Internet and media group.
Naspers' meteoric success over the past 10 years can be tracked by the major growth in group revenue between 2007 and 2017.
According to data published in the group's latest integrated annual report for the year ended 31 March, revenue in 2007 was $2.6 billion (R33.7 billion) and grew steadily to $14.6 billion (R189 billion) this year, which is an almost 469% increase over 10 years. Between 2007 and 2012, the group's revenue grew by 176%, and between 2012 and 2017, by another 106%.
PayU says with new management having had some time to settle in - both globally and locally - and a subsequent restructure, the women-led company is now leaner, with a renewed purpose.
Karen Nadasen was appointed CEO of PayU South Africa exactly a year ago, two months prior to the company restructuring.
"Our strong growth can be ascribed to the acquisition of large industry-leading merchants, as well as loyalty shown by our long-standing clients. Much of it also has to do with a renewed focus and a resultant subtle shift in strategy," says Nadasen.
Much of the recent success comes as a result of what Nadasen calls a 'soft repositioning'. "It's more a natural consequence of internal streamlining than a concerted external strategy," she explains.
"We are focusing more strategically on each of our customer segments. One of my first initiatives was to make enhancements to our platform to be able to service larger volumes for our medium to large clients. Our smaller merchants make up 9% and a key focus for us is to see them scale."
According to Nadasen, part of the current strategy is centred on enabling enterprise and global clients to successfully transition their sales strategies online. Until recently, she notes, large brick-and-mortar clients have been measured in their embrace of e-commerce, although this seems to be changing rapidly.
"Some of our merchants have been with us for a decade and we are now seeing them adopt multiple payment methods," Nadasen points out.
Buoyed by the strength of traditional income streams, the company says it will continue its foray into the future of safe and secure online transacting.
On the back of this, PayU SA has collaborated with leading South African fintech companies and will continue to look for opportunities to innovate, the company says.
PayU says it now offers local clients a single integration point for merchants. Local companies can access international markets, and global merchants will have a seamless route into the South African market through the centralised resource.
"Having access to a central resource that contains intelligence across 16 markets spanning the globe has been a tremendous asset. The launch of the PayU Global Hub enables South African clients to access multiple markets and payment methods from one place," Nadasen points out.
Looking forward, Nadasen and the management team will continue to guide the transition from within.
"We will continue to build a like-minded team to execute on our strategy, as team culture has been instrumental in moving the business in the right direction. Additionally, we will need to remain focused, as the industry is highly competitive and poised for major change," concludes Nadasen.