Net1 backs out of Blue Label deal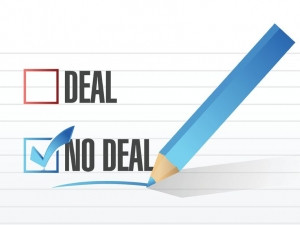 Net1 UEPS Technologies says it will no longer invest R2 billion in Blue Label Telecoms.
The company says in a SENS statement that it and Blue Label "have mutually agreed that Net1 SA will not subscribe for shares in Blue Label and the subscription agreement has therefore been terminated".
In October 2016, the companies announced the planned deal which would see Net1 effectively buy a 15% stake in Blue Label for R2 billion.
Net1 will, however, continue to pursue its acquisition of a 15% stake in mobile operator Cell C for a consideration of R2 billion, a deal it announced in March 2017. At the time, Blue Label, Net1, Cell C and the debt providers of Cell C entered into a binding umbrella restructure agreement which also included Blue Label acquiring a 45% stake in Cell C for R5.5 billion.
In its own SENS statement this morning, Blue Label confirmed Net1 would no longer invest in the company and would "confine its investment to a total amount of R2 billion, which will be invested into Cell C".
Blue Label has now signed binding subscription agreements with "alternative third-party investors" who will subscribe for R2 billion of Blue Label shares, in terms of a vendor placement, at a price of R15 per share. This is subject to the requisite shareholder approval and the Cell C recapitalisation becoming unconditional.
Blue Label says the process of the recapitalisation of Cell C "is progressing". It also says there could be possible consequential amendments to the Cell C recapitalisation, so it will be publishing a revised circular to shareholders.
Net1 says it continues to make "substantial progress" toward finalising terms to acquire a non-controlling interest in DNI-4PL Contracts (DNI), with an option to acquire a controlling stake in DNI in the future.
"The proposed investments in Cell C and DNI are subject to certain conditions, including the satisfactory completion of due diligence, the required internal and external approvals and the execution of definitive transaction agreements.
"The company intends to settle the purchase consideration for these two investments using a combination of surplus cash and debt. The company does not intend to issue any shares of common stock to fund these two investments," Net1 says.