MTN promises better network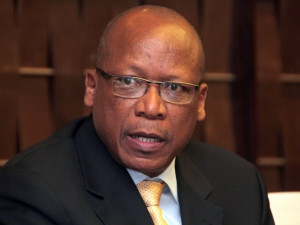 South Africans can expect a better quality network from MTN in the coming year as the operator plans on investing significantly more time and money in improving coverage and quality, backed by a capital expenditure allowance almost double that of last year.
MTN group president and CEO Sifiso Dabengwa said this morning at the company's year-end results that SA leads the increase in capital spending (capex) for 2015, with an approved sum of R10 billion - up from last year's capex of R5.67 billion.
In total, the company has upped capex from R25.4 billion spent last year, to an authorised expenditure of R29.7 billion for 2015. Nigeria, which is second in line for capex after SA, will see an increase of less than half a billion rand - from R8.4 billion last year to R8.8 billion this year.
This time last year MTN had indicated it expected to trim its 2014 capex to R26.2 billion - a significant drop on what it spent the year before and also less than 2012's R28.8 billion investment.
Data target
Primarily, says Dabengwa, the investment will allow the company to act on its strategy of growing data revenue.
MTN SA's data revenue increased by 7% for the year ended 31 December 2014 and made up 23.8% of total revenue for the local operation.
Dabengwa says, while the overall increase was disappointing, the fourth quarter saw a year-on-year growth of 17%, which was encouraging.
"Our objective is to get data revenue beyond the 25% level within the next four years. The reality is that the competitive space is volatile, so at some stages we have to be aggressive from a pricing perspective. Despite this, we are investing in and are committed to increasing data traffic."
Digital journey
MTN SA added 520 2G, 904 3G and 23 LTE sites in 2014. "While LTE site growth was small, the significant increase in capex in 2015 will allow us to better this, and our voice and data capacity and network quality in general," says Dabengwa.
He adds that, as part of MTN SA's overall data growth strategy, this year will see an intensified focus on the company's "digital journey".
MTN SA CEO Ahmad Farroukh says digital includes services that go beyond traditional voice and SMS - an area where, across the board, operators are seeing erosion of revenue as over-the-top (OTT) players offer cheaper data-based services.
"We will have a big focus on music this year and are investing in [our video-on-demand offering] FrontRow. Ultimately, we are trying to match what the OTT players are doing."
Farroukh says, with the increased investment and focus on network improvement, within the next 18 months "[MTN] will not have any coverage capacity technology differentiation between us and any player in the market". He says LTE-Advanced is also on the roadmap for this year.
Rival operator Vodacom is investing R8.5 billion in its network this year.