IT Personality, Visionary CIO upbeat about SA's tech future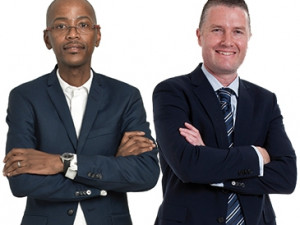 Driving SA's IT industry forward was the main message from this year's IT Personality of the Year and Visionary CIO award winners.
The winners were announced this morning at the Institute of IT Professionals SA (IITPSA) President's Awards ceremony held at Montecasino. The event was attended by over 330 delegates from SA's ICT industry.
Shrugging off competition from eight other finalists, Sbu Shabalala was named the 2016 IT Personality of the Year, while Peter Alkema, CIO of FNB Business Banking, won the 2016 Visionary of the Year title, beating nine of his peers.
Fantastic year
Accepting the award, now in its ninth year, Alkema said he looks forward to carrying on with the legacy of last year's visionary CIO, Peter du Plooy, CIO of Engen.
"I have to ensure I keep that legacy going. Let's work hard to put the IT industry first in this great country," said Alkema. "It's a huge honour to be here and to be mentioned in the same article as the other finalists who were announced."
He pointed out that winning the award makes it a fantastic year in his career, adding it was also a good day for the 4 000 IT professionals across FNB.
"I am passionate about the South African IT industry and the role we all play in leading teams, from an enterprise level in the board room all the way down to the agile, the DevOps and the production teams. I am passionate about professionalising the IT career as well as building great software for our users internally and our customers. At FNB, we are privileged to be leading from an innovations perspective."
Alkema also noted he is driven by building sustainable architectures for the generations and new employees coming in to the workplace. "They will be able to inherit these architectures, be proud of them, and be able to support them effectively."
Looking at the tech entrepreneurs in the country, Alkema said SA has a great future ahead. There are a lot of innovators that have built disruptive models for businesses using technology, he said.
"I certainly believe that CIO now stands for chief influencing officer. Today, we play so many diverse roles in the organisations. We are accountable for so many technically complex parts of the organisations that we serve. More and more, we are having to work harder and harder to earn our seat at that executive table."
Shocked Shabalala
Accepting the IT Personality of the Year Award, Shabalala said he was shocked and humbled by the recognition.
"We are just at the beginning of our journey. We export software to 38 countries outside of South Africa and we are taking South African-developed software internationally. That's what really keeps us going as a team."
To drive SA's IT industry, Shabalala said the company ensures it redresses the imbalances of the past. "That's a passion within Adapt IT - we are not only an empowered or black-led business but we ensure that opportunities for software engineering accrue to those that would not have such opportunities in the past."
Prof Dwolatzky recognised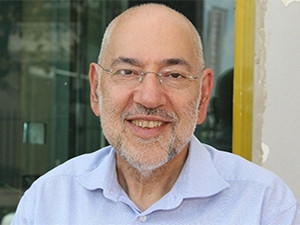 Another notable winner of the day was professor Barry Dwolatzky, director of the Joburg Centre for Software Engineering, who was bestowed with the Distinguished Service in ICT Award from the IITPSA.
"I feel very humbled to be receiving this [award]. I guess it's the best praise one can get, from your peers, because they are the ones who know the context to the stuff you do. They are the people who can appreciate this invisible industry we work in.
"One of the things that I try to teach my students is that the hardest thing to manage is a software project because you will be managing something invisible. This whole industry is invisible yet it is the underpinning factor in the current fourth industrial revolution.
"In a very little way, I have played my part to bring forward the next generation of skills, innovators and entrepreneurs, who hopefully in a few years will also be receiving awards."
Closing off the event, a charity donation of R25 000 was accepted by Virginia Simelela, founder of Bathandwa Day and Night Care Centre.