Eskom enters smart grid deal with Huawei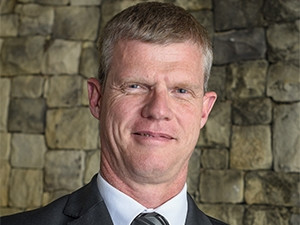 Power utility Eskom has partnered with Chinese telecommunications giant Huawei to boost digital transformation in the power industry.
The smart grid joint innovation initiative was announced this week at the African Utility Week event in Cape Town.
The Huawei-Eskom collaboration aims to accelerate digital transformation in the power industry through the development of Internet of things (IOT), cloud, communications and cyber security solutions, enabling a smart grid that delivers efficient, reliable and affordable energy to consumers.
Under the partnership, Eskom will become the first power and electricity partner in SA to leverage Huawei's OpenLab to jointly develop smart grid innovations.
In March, Huawei unveiled its Global OpenLab Programme, outlining its development of 15 new OpenLabs and investment plan for the next three years. It says the new OpenLabs will enable Huawei to work with various industry partners across the world to create customer-centric and innovative solutions that enable digital transformation, while promoting industry ecosystem development.
Huawei says over the next three years, it will allocate nearly 1 000 staff around the world and invest a total of $200 million in the programme.
The Huawei OpenLab recently established in Johannesburg is Huawei's sixth global OpenLab, with other OpenLabs located in Suzhou, China; Munich, Germany; Mexico City, Mexico; Singapore; and Dubai, UAE.
For this partnership, Huawei will provide its OpenLab facilities, including a data centre as well as advanced hardware and software infrastructure and a dedicated technical team, while Eskom will contribute its ideas and expertise, together with the power grid environment for trials and testing purposes.
"Eskom's 2030 vision is to implement a smart grid ensuring safe, reliable and energy-efficient operations to enhance our customers' experience while enabling new energy services," says Sean Maritz, Eskom CIO.
"Huawei is a global provider of ICT and digital infrastructure solutions, with a strong presence in South Africa. It is an important player in the area of smart grids and we believe that our integrated capabilities will advance innovation and transformation of the power grid."
"We are proud to collaborate with the largest power grid company in Africa," says Eman Liu, president of Huawei Enterprise Business Group in Southern Africa.
"In line with our 'platform and ecosystem' strategy, Huawei is dedicated to addressing the challenges of digital transformation facing the energy and other sectors in this country. OpenLab will be an important approach, enabling us to work closely with local partners to deliver customised solutions in an agile way. Together with Eskom, we can quickly verify new smart grid ideas and efficiently create proof of concepts based on intelligent and connected technology."
Huawei says it is dedicated to working with partners to accelerate the smart transformation of the power industry. It is focused on providing future-proof networking technologies such as power line communication-IOT and eLTE-IOT that empower smart metering and power distribution automation.
Eskom will leverage Huawei's experience in providing its Better Connected Smart Grid Solution to 170 electricity customers in more than 65 countries.
In Nigeria, Huawei partnered with Ikeja Electric to build an advanced metering system, with smart meters collecting daily readings sent to a control centre with success. This saw Ikeja increase energy-efficiency and reduce line loss by 30%.
In Thailand, the Chinese company worked with the Provincial Electricity Authority to build a secure high-speed production network, which also involved jointly creating an Electricity Innovation Centre to advance digital transformation in the power sector.
In South America, Huawei's IP Hard Pipe Solution helped EPM, the largest public enterprise in Colombia, to achieve reliable transmission of its operational data and move towards unified operation and maintenance.