ICASA finally moves on network quality promise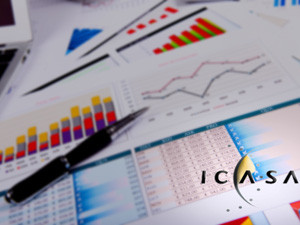 The Independent Communications Authority of SA (ICASA) is finally moving on its mobile quality promise in terms of its End-User and Subscriber Service Charter Regulations - intended to monitor and manage the quality of local telecoms networks.
This comes as cracks are starting to show in SA's cellular networks, as the industry comes under pressure from unprecedented demand, regulatory changes and infrastructure challenges.
ICASA spokesperson Paseka Maleka says "new reports" in line with the said charter are due to be published at the end of this financial year, being the end of this month. Should the authority deliver on this, it will have been almost two years since the requisite reports on the state of SA's networks have been made public.
Found lacking
Having come into effect in August 2009, ICASA's End-User and Subscriber Service Charter has yet to yield answers or prove efficacy. The charter prescribes the minimum standard for network quality among SA's telecoms operators, with a view to improvement.
According to the charter, mobile operators (as well as other ECNS licensees) face hefty fines for poor network standards. The drafted regulations require licensees to maintain an average of 90% fault clearance rate for all faults reported within three days, while the remaining 10% of faults reported must be cleared within six days of the fault having been reported.
In 2011, when ICASA published its last report based on those submitted by the mobile operators in terms of the charter, SA's three largest operators - Vodacom, MTN and Cell C - were found lacking. All three of them, according to ICASA's report, failed to meet the minimum requirements for call set-up success rate and dropped call rate.
The operators subsequently raised queries about the methodology adopted in ICASA's quality of service tests, and the regulator agreed to hold off publishing any further results until a methodology report was finalised. Since then the industry has been awaiting clarity.
Watchdog waiver
The regulator says the process, now under the auspices of the South African Bureau of Standards (SABS), "has not proceeded as fast as ICASA would have preferred". It adds that the authority has now taken the decision to proceed with the publishing of its drive test results again this year, while continuing to contribute to the SABS process.
"ICASA is still continuing to do drive testing, but these reports have not been published." Maleka says ICASA cannot confirm whether operators do in fact abide by the standards, "until such time the authority has compiled comprehensive reports on their compliance".
The operators submit reports to ICASA twice a year and the authority is required to compile its own report, considering the results of the drive tests and compliance with the End-User and Subscriber Service Charter.
Operator compliance
In the meantime, SA's operators have duly been submitting their reports, as required by the telecoms regulator.
Vodacom says, in terms of the latest statistics the operator supplied to ICASA, the operator is "well ahead" of the required standard, with 99.5% availability and connectivity failure rate of 1.7% (the standard is 3%).
Richard Boorman, executive head of corporate communications at Vodacom, says the operator "aspires to a flawless service", but adds that issues are an inevitable part of operations.
MTN says it has met the charter's requirements, and that it will "continue to ensure compliance to requirements in future".
Kanagaratnam Lambotharan, CTO at MTN, says faults that do occur are primarily due to fibre-optic cables, radio feeder and power cable theft and power outages. He says the operator endeavours to resolve all network faults within the shortest time period possible in order to prevent customers being impacted.
Cell C says the company cannot comment on the matter at this stage, as discussions with ICASA are ongoing. Telkom's mobile arm 8ta had not responded by the time of publication.
Perception disconnect
ITWeb reported earlier this week on increasing network problems and the disconnect between end-users' experience and the picture SA's operators are putting forward.
Dobek Pater, analyst at Africa Analysis, says the fact that the user experience differs so vastly from the picture painted by mobile operators can probably be explained by the fact that operators view their network performance by average statistics across the entire network or region.
"Poor call set-up, congestion and dropped call rates (all typical key performance indicators) are monitored and reported at basic station controller level (in 2G networks). The averaging of such counters can easily mask problems in specific areas, which may be extremely frustrating for customers living in or passing through such areas."
Pater adds that, while network operators also conduct drive tests on an occasional basis to assess customer experience, these are certainly not done daily across the entire network.
"It is not unusual for customer perception (formed around their own experience and hearsay) of network performance to differ from what the network operator sees as acceptable across the whole area. In a sense, both are speaking the truth - just looking at different sides of the problem."