Exclusive: CEO Eileen Wilton leaves Gijima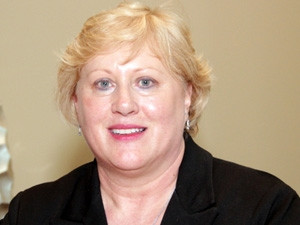 Gijima CEO Eileen Wilton has left the company "for personal reasons" after spending nearly five years with the group and being instrumental in its ongoing turnaround strategy.
Wilton told ITWeb in a telephonic interview that "nothing untoward" had happened but it was the right time for her to depart the black-owned IT services company.
"It's a coming together of the right time - a combination of my contract review, implementing a new strategy and operating mode, putting in place MDs to run the business, and my personal circumstances," she says.
Wilton had been commuting between her home in Cape Town and Gijima's offices in Pretoria, and says she has "a family matter of a dear loved one who needs me in Cape Town now. So all of these came together in the right timing.
"I remain a friend of the executive chairman [Robert Gumede] and Gijima. I have worked passionately on the turnaround and there is no way I would do anything, or be in a situation where that would be detrimental to Gijima."
Gijima also confirmed with ITWeb that Wilton bid farewell to the group last week on good terms and has agreed to consult to the company in the future.
Wilton has officially been Gijima CEO since October 2013 but has been with the company since May 2012 when she joined as COO ? before stepping in as interim CEO between October 2012 and October 2013 after Jonas Bogoshi resigned.
In a letter to employees, executive chairman Gumede bid Wilton farewell, saying she had reached the end of her term at Gijima "and as such will move on to new pastures which will include spending some time with her family in the Cape".
"Eileen has been instrumental in leading Gijima through a very turbulent market, and her dedication and hard work has laid the foundations for our turnaround and implementing a new operating model that was approved by the board last year. Eileen has led the process of recruiting new leaders for Gijima," Gumede said.
Last year, Wilton was awarded the leadership award at the MTN SA and Kagiso Media inaugural Women in ICT - Partnership for Change Awards, and was specifically recognised for the work she was doing to turn around the IT services company.
"On behalf of myself, our board and Guma as shareholder, I would like to take this opportunity to thank Eileen for the work she has done over the years and wish her the best of luck in her new endeavours. Eileen departs Gijima on good terms with the board and I. She remains a friend of Gijima and will be available to assist with a smooth handover. Bon Voyage 'Iron Lady', you did well," Gumede added.
Wilton's departure sees long-serving CFO Ernst Roth take over as acting CEO. The group has also established five new divisions led by some newly appointed MDs. Nic Zentelis has been appointed as MD of systems integration; Sylvester Samuel as MD of cloud; Peter Drube as MD of outsourcing; and Maphum Nxumalo is COO of large deals.
The group executive management committee also includes MD of human capital management Werner Guse; head of human resources Wendy Ngakane; head of legal, risk, governance and company secretary Wynne Kossuth; and CIO Mmasane Kukama.
"I have left in place a lovely, strong team and it will take Gijima to the next level as we expect it to. I'm delighted with the appointments we have made," Wilton adds.
Turnaround
Gijima says its ongoing turnaround strategy is "going extremely well".
"Having implemented our new operating model, we are pleased to say that part of the success of the turnaround has been our ability to retain multibillion-rand contracts in the face of fierce competition. We continue to participate in complex tenders and win new contracts," the group told ITWeb.
This includes recently being awarded a tender worth R113 million to provide technical support and maintenance for PBX for the SA Police Service for a period of three years.
It has been nearly two years since the IT services company left the Johannesburg Stock Exchange (JSE) after 15 years of being listed. The company went private in May 2015 after Gumede's R2.20 per share offer to delist it, via his Guma Group, was accepted by 99.38% of Gijima's shareholders.
At the time it left the bourse, it had been the worst performing ICT stock on the JSE over five years, having dropped 89% in value over that time.
In April last year, Wilton told ITWeb in an interview that since going private, the company has done a lot of soul-searching in a bid to get back to its glory days. At the time, she said the turnaround was progressing satisfactorily ? despite tough economic conditions ? and the group was focusing on getting its financial operating model in line.
As a private company, Gijima is not required to publish its financial statements but the group says it can confirm its "financial health is very good" and that Guma ? the 100% BBBEE owner and Gijima's shareholder ? has been "a good strong backer of the business".
"Guma on behalf of Gijima acquired Gijima's debt from its senior lender for about R200 million last week. The company is well capitalised, with a strong 100% black shareholder, new clients, contract renewals and our management team, Gijima is ready to take on the market and continue to bring value to our clients," it told ITWeb.
"Gijima's recent investment of over R250 million in our cloud technology and our partnership with IBM and Vodacom has brought on shore a first and only cloud data centre in Africa. We are pleased to announce that our first cloud proof of concept contract was signed [on 30 March]."